5 Great Secrets of Apostle Joseph Ayo Babalola That All Christians Should Know
Though he died several decades ago many christians still pray with his name. Whenever they pray they add Olorun Joseph Ayo Babalola, Olorun 1930. The following are the secres you must know as a Christian:
1.Divine Encounter with God
His first encounter with God after hearing his voice, was when the angel of the Lord told him to enter his house the voice called to him again telling him to fast for six days and pray 120 times which he faithfully did as he slept that night, an angel entered into his room like lightning and began to talk to him. Then the angel told him to put off the light inside the room which he immediately did. Thereafter a brighter light completely different from any other lighted the whole room. The angel told him not to taste any manner of food for six days that the Lord Jesus Christ wants to send him some important works to various towns.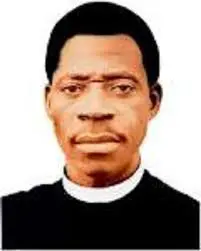 2. Extraordinary Power
He became a prophet and a man with extraordinary powers. Enabled by the power of the Holy Spirit he could spend several weeks in prayer. Ayo Babalola was sent out of the Anglican Church of his village by his Bishop because most members of the Church see visions; speak in tongues and pray vigorously.
3.Spiritually Gifted.
Babalola was a spiritually gifted individual who was genuinely dissatisfied with the increasing materialistic and sinful existence into which he believed, the Yoruba in particular and Nigeria in general were being plunged as western civilization influence on society grew.
The C.A.C believes that the spiritiual power bestowed on Babalola placed him on an equal level with Biblical apostles like Peter, Paul and others who were sent out with the authority and in the name of Jesus. Joseph Ayo Babalola slept in the Lord in 1959.
4. Divine Vision.
He predicted the changes that will occur in C.A.C ( Chirst Apostolic Church) doctrines after his death in 1959. He was the first General Evangelist of the Christ Apostolic Church, a church that metamorphosed from a prayer group popularChristian22 Egbe Aladura in Nigeria.
5.Backup of the Master (JESUS).
In a vision he had, Jesus appeared to him in a white robe along with a very tall man who revealed that it was this Jesus who asked me to speak with you. The man in a dazzling robe spoke at length about the mission he was to embark upon. The man also told him of the persecutions he would face and at the same time assured him of God's protection and victory. A hand prayer bell was given to Babalola as a symbol. He was told that the sound of the bell would always drive away evil spirits. He was also given a bottle of "life- giving water" to heal all manners of sickness. Consequently, wherever and whenever he prayed into water for therapeutic purposes, effective healing was procured for those who drank the water. Thus, Babalola became a prophet and a man with extraordinary powers.