It has been revealed by Apostle Johnson Suleman that God does not reside in heaven.
The founder and senior pastor of the Auchi-based Omega Fire Ministry is Apostle Johnson Suleman. The zealous and impassioned minister known for his fiery sermons shared a video of a sermon he gave at a revival service on his verified Facebook page. The preacher has stressed in his statements that people believe in the existence of God. The priest claims that a common misconception is that God lives in heaven. This is a serious error.
As shared by the cleric, from 2:05:33 of the video, he has revealed that contrary to the thought of so many people, they thought God resides in heaven hence, they look up to God to seek His face from heaven. God is not in heaven, and He has never resided there. Heaven is His throne, while the earth is His footstool. He only rules from heaven, He does not live there.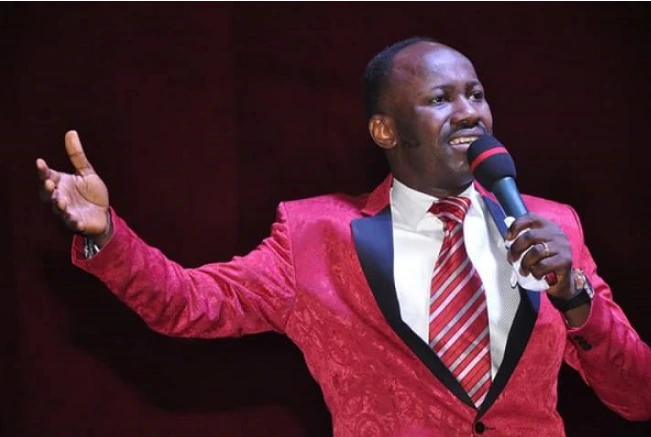 God's throne is in heaven, thus whatever He does there affects the completeness of His commands on earth and in heaven. The reverend claims he has discovered the laudable dwelling place of God. The priest asserts that God physically existed before He made the universe. The atmosphere there was one of adulation and admiration. A heart full of thankfulness and praise is God's dwelling.
Everything in paradise is a spiritual experience. God has a spiritual existence that thrives on worship and devotion. Scriptures confirm that God dwells in the praises of His people.