Apostle Johnson Suleman, a Nigerian televangelist, senior pastor and founder of Omega Fire Ministries International has in a moment ago admonished his followers on what to avoid while dealing with people who are Introverts by nature.
He made the revelation through his verified Facebook page.
An introvert is a person who feel more comfortable focusing on his/her inner thoughts and ideas, rather than what is happening around them.
According to the founder of Omega Fire Ministries, he said that, it is a total waste of time to make the effort of keeping people who are Introverts malice, adding that by doing so, instead of hurting them, they would feel more comfortable with such attempt.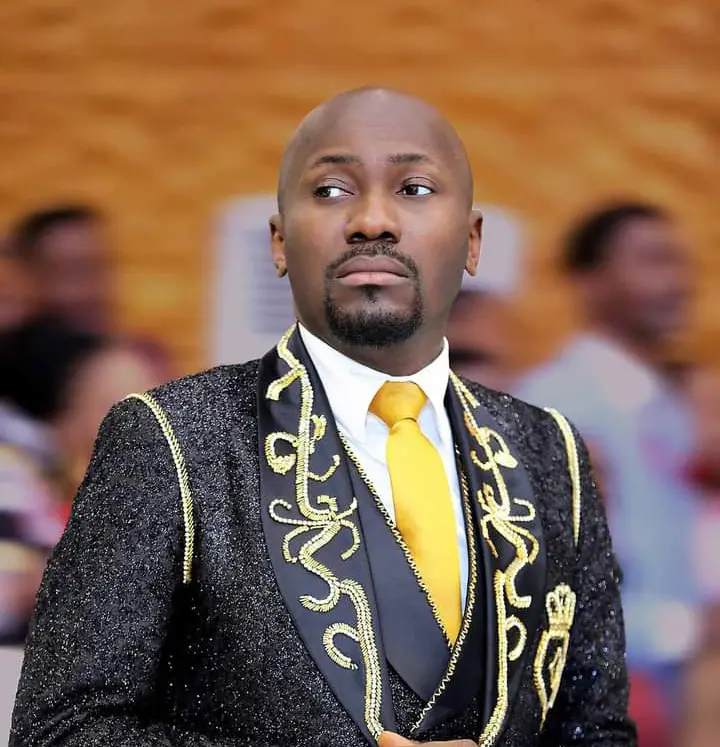 (Apostle Johnson Suleman. Source || Facebook)
"Don't Threaten An Introvert With Malice. You Are Doing Them A Favour."
While making effort to describe one of the common features of Introverts, he noted that, unlike extroverts who are always comfortable sharing their thoughts and ideas with other people, they even find it difficult to talk to themselves, how much more talking to others.
"Those Folks Don't Even Talk To Themselves."
While reacting to the post, some Facebook Users who commented attested to the claim made by the pastor, especially those who are introverts in nature.
Have you had a misunderstanding with an introvert before?
Share your experience with us in the comment section below 👇👇