Bishop David Oyedepo Sacking 40 Pastors from Living Faith Church Was One Of The Biggest News In 2021
In retrospect, 2021 was a year filled with big events. A lot of things happened this year, that shook the country, and attracted reactions from Nigerians at all levels, in different aspects of our national life, and the religious sector was not left out. Undoubtedly, one of the biggest events that took place in 2021 in the religious circle, was the sacking of about 40 pastors by Bishop David Oyedepo, for failure to meet their church growth targets.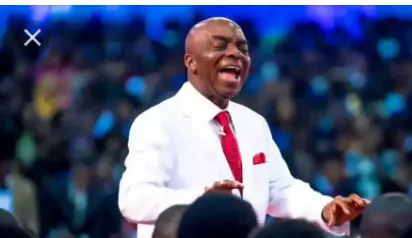 Looking back at that event, I realize its significance, as I believe that was one of the few times a branch pastor of a church took to social media to share his predicament, after he was punished by his head church. Nigerians at every level rallied around the sacked pastors, and some people accused Bishop Oyedepo of operating the church as a business, especially when you consider the fact that this was coming after the church embarked on a massive church planting quest around Nigeria.
However, judging from the achieving culture engrained in the mindset of Winners Chapel workers, I was not surprised that the pastors were sacked. Bishop Oyedepo, if you have noticed, is a very disciplined person, who sets goals, and works hard to achieve them. At the end of every year, the church normally reads out the successes they recorded in the year, which goes to show the level of dedication they put into achieving the goals they set. Considering this, it is very likely that he would like to cut off from people, who might act in such a way to hinder the achievement of his goals, as I believe was the case with those sacked pastors.
The big issue in that event, was when you look at it with the consideration that the church is not a normal organization. It's a vision birthed by God, who is the original overseer. God is the one who calls a pastor to the vineyard, so sacking a pastor could be controversial if you look at it with that lens.
This event was so big, that it attracted reactions not just from Nigerians living in Nigeria, but also from Nigerians in the diaspora. In fact, a South Africa based pastor, Isaiah Okechukwu, made a Facebook post, where he promised to place one of the sacked pastors on a salary, until he is able to find his feet.
Do you believe this event was as big as I said it was? Did you have an opinion when the news broke in the middle of the year? Are you still standing by your comments that period? If you have changed your mind, please give me a reason in the comments. Be blessed.