A member of Winners Chapel has shared a testimony, which was posted on the Bishop Oyedepo's Instagram page. This testimony was about how an eleven year old girl who previously couldn't read, entered and won ten million naira in an academic competition.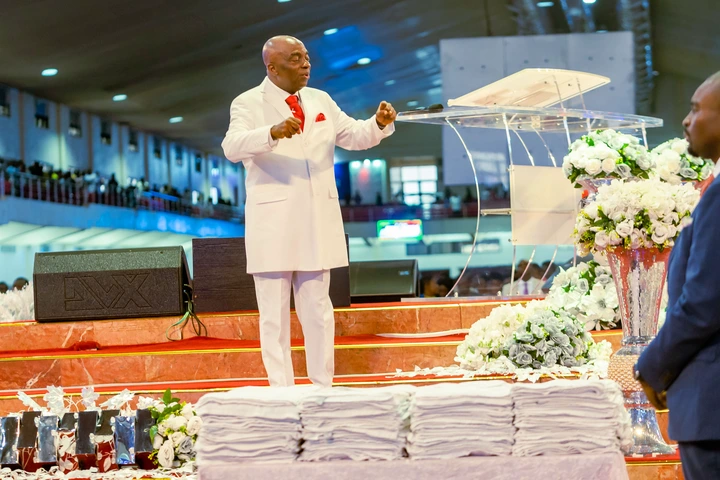 According to the testimony, the girl joined the home cell in 2017, and she could not read the Bible, but the home cell leader kept administering the kingdom mysteries on her. The kingdom mysteries in Winners Chapel are the anointing oil, holy communion, mantle handkerchiefs and other spiritual tools. The girl was also praying and making positive confessions.
The cell leader testified that as they continued to do this, they noticed the changes that were taking place, and the girl's mental capacity jerked back to life.
The girl who previously could not read, began to take first place in her class! Later, she started taking part in competitions at the state level, and she even took part in a competition, where she won the grand prize of a 10.5 million naira scholarship!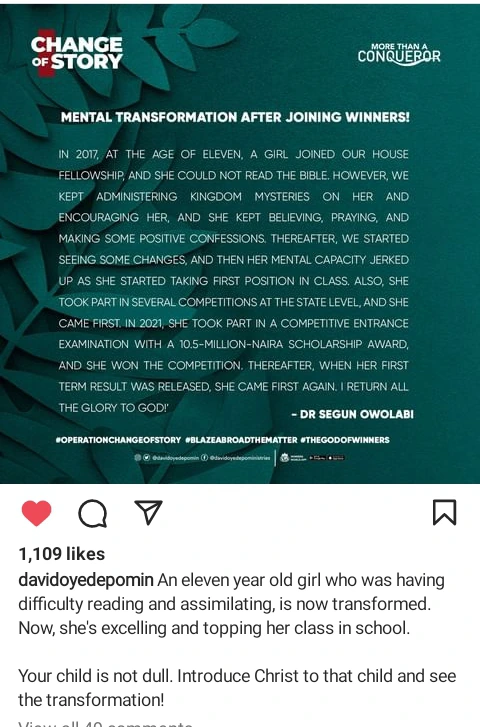 In response to the testimony, the Bishop sent a message to parents with dull children. He declared that those children are not dull; if the parents introduce the children to Christ, there will be a transformation.
Jesus Christ has the capacity to transform children with learning problems into superstars in their academics. After all, wasn't it the same God, who made Daniel and his companions ten times better than their contemporaries? Be blessed.