Today, there is sin everywhere. It is no longer surprising to find pastors accused of committing hideous sins. Musicians and church workers are not even left out. When church leaders are leaving in sin, what would you expect from the members?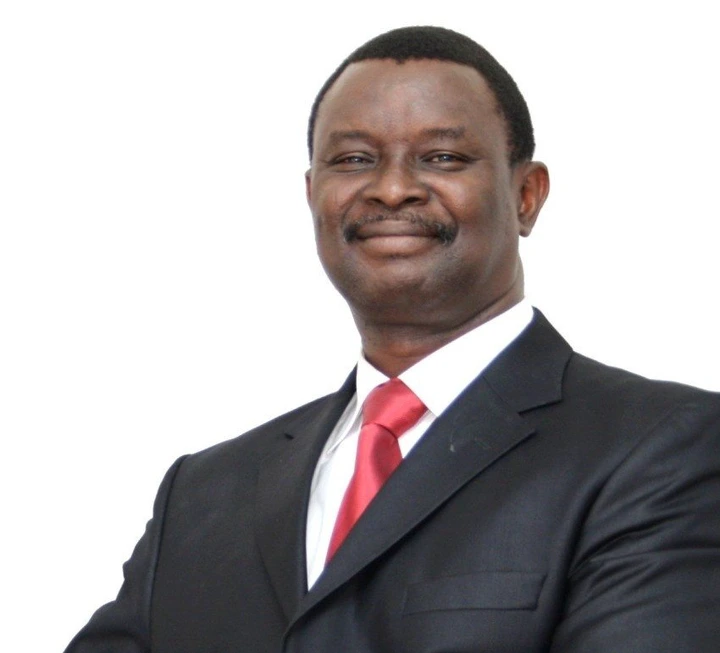 Mike Bamiloye has asked a question on his Instagram page. He asked whether it is possible for someone, who is living in sin, to still be able to perform miracles. He wanted to know whether the anointing can go together with ungodliness, and if God can still use a Christian struggling with a lifestyle of sin.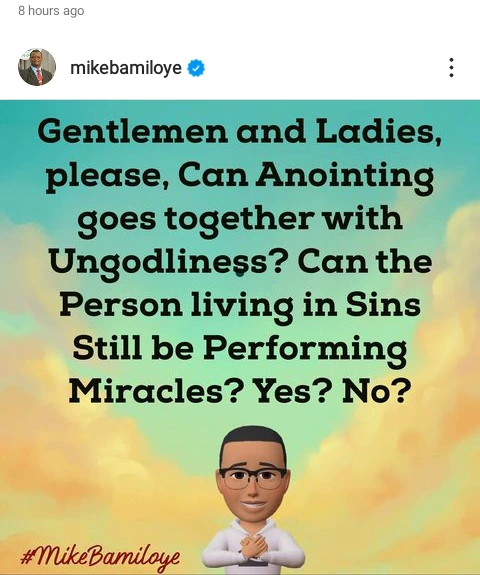 People began to answer his question. Some said it's possible because the gifts of God are without repentance. It means God will not recall any gift he gives anybody.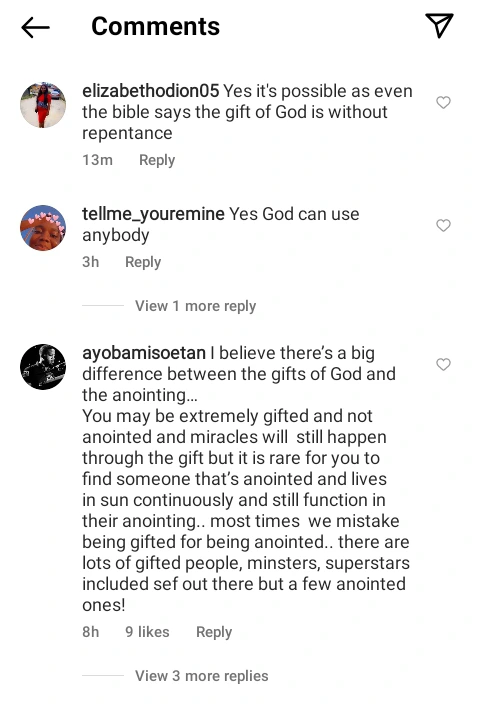 Others claimed that it can only happen if the person is working under another power, which would most likely be satanic.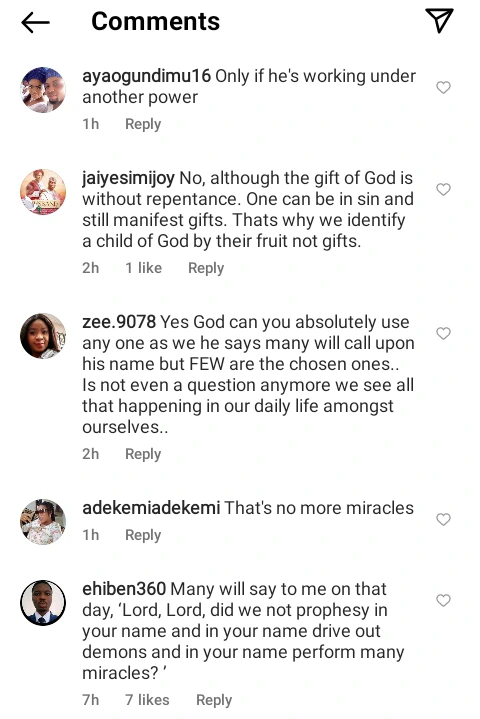 Others said that we are supposed to identify the true children of God by their fruits, not their miracles. And for that reason, people living in sin can still work miracles, although their miracles will be for the purpose of deceiving people, and leading them to hell.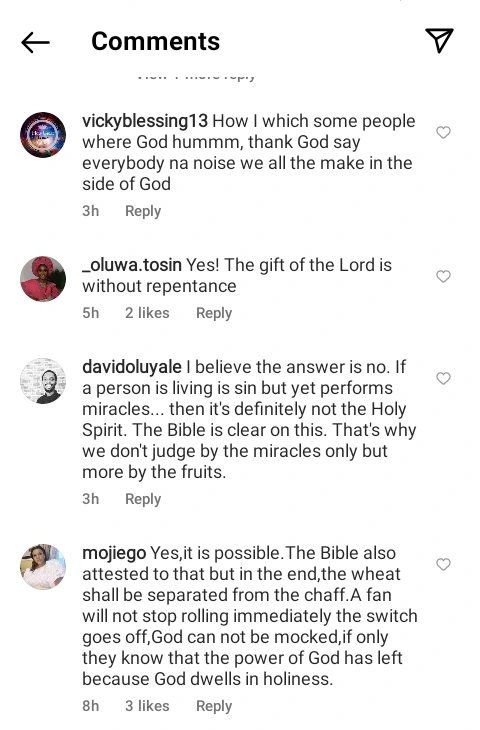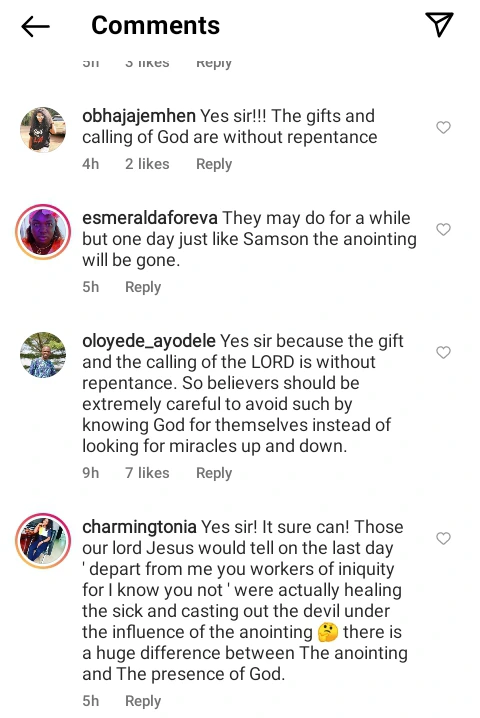 If you wonder what I think about the question the man of God asked, I will draw you to a verse in 2 Timothy 2:19-23. It says;
"Nevertheless the foundation of God standeth sure, having this seal, The Lord knoweth them that are his. And, Let every one that nameth the name of Christ depart from iniquity.
"But in a great house there are not only vessels of gold and of silver, but also of wood and of earth; and some to honour, and some to dishonour.
"If a man therefore purge himself from these, he shall be a vessel unto honour, sanctified, and meet for the master's use, and prepared unto every good work.
"Flee also youthful lusts: but follow righteousness, faith, charity, peace, with them that call on the Lord out of a pure heart."
As you can see, God has vessels for honor, and some for dishonor. But if someone purges himself, by laying aside the weight that slows him down, or the sin that easily gets him, he will be fit for the Master's use.
I believe that anybody who lives in sin, but does miracles, might be using a power that is not from God, as the Bible clearly states that only someone who has purged himself will be fit for God's use.
In these last days, we have to be very careful. The Bible predicts that false prophets will spring up, and they will deceive the world with their miracles and false doctrines. But with their actions, the things that they do, we would be able to tell the real from the fake.
What are your thoughts on this? Do you believe God can still use someone who is living in sin? Share your answers in the comments. Be blessed.