Churches in Nigeria that have Very Good And Advance Quality Classical Musical Instruments
Classical music is a musical genre that originated from purely European styles of music. It involves discreet and in-depth compositions that rely mostly on the compositions of music through the musical scales, staff, and staves. The history of classical music in Nigeria is traceable to the British missionaries who brought Christian religion to Nigeria in the form of missionary services.
The musical notes are arranged and transcribed to bring in the desired notes. Music is not a child play, most especially when it comes to classical music. The coordinates of musical notes must be well transcribed and arranged before you could have a well and meaningful sound or music. There are what is referred to as tonic sofas. The tonic sofas are the exact musical notes that are properly arranged to bring out the exact musical sounds that are desired in music transcriptions and organizations.
There is a transcription for voices, based on the various parts of music tones.; SATB: Suprano, Alto, Tenor, and Base, while TTBB is reputed for purely Male choir, TTBB: Tenor1, Tenor2, Baritone, and Base. There are also transcriptions of the musical notes for classical music instruments such as the organ, violin, cello, double bass, piano, kettle drum and hosts of others. The music class is for another day.
We are going to be discussing some of the Nigerian churches that are well acquainted with classical music. Classical music is a foreign style of music that was brought by the missionary services of Europeans into Africa during the pre-colonization periods. However, some of our fathers who had the opportunity to travel abroad during the colonial eras like Olufela "Fela" Sowande, a renowned maestro and foremost composer from Abeokuta, are privileged to be exposed early to music, most especially, classical music. He is the forerunner of classical music in Nigeria, who is also African, and a native of Nigeria.
For a very long time, church classical music has gained wider popularity first, from the Anglican British missionaries that brought Christian religion to Nigeria, and the founders of the Church Missionary Society. From there, every other church came out and founded its styles of worship. But, the classical music they couldn't shake off. We shall review some of these churches, both Octodous and Pentecostal that are well-grounded in classical music, with well advanced choral choir and Orchestral ensemble.
1. The Cathedral Church of Christ, (Anglican Communion):
The Anglican church is an orthodox society. They believe staunchly in the old precepts and tenets of the classic Anglican doctrines.
The Anglican church is the first call when it comes to classical music. To date, they still follow the old Anglican Christian doctrine and values. One of the renowned Anglican churches in Nigeria is the cathedral church of Christ, Marina Lagos. They still maintain the classical choir style of the Westminster Abbey;¹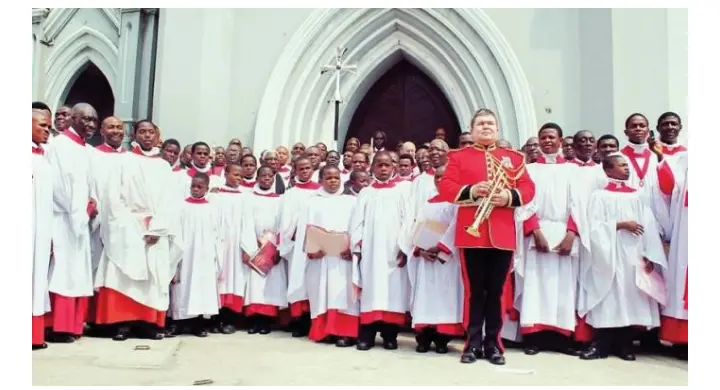 (Choral choir of the Cathedral Church of Christ Marina, Lagos)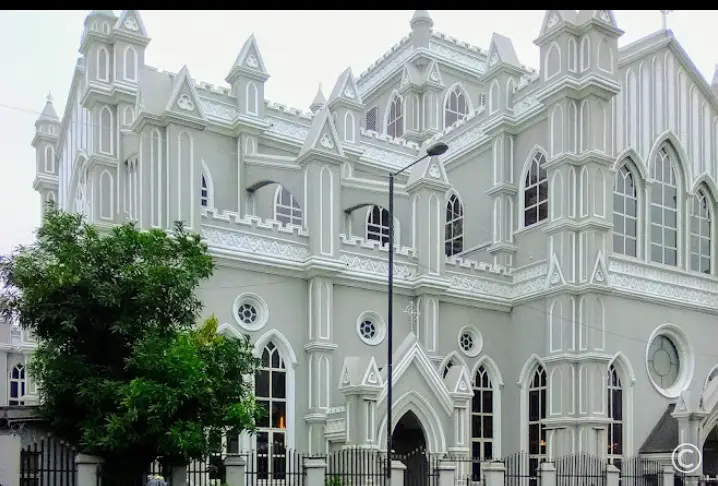 (Exterior of the Cathedral Church of Christ, Marina, Lagos. A typical Gothic structure, completed in 1918)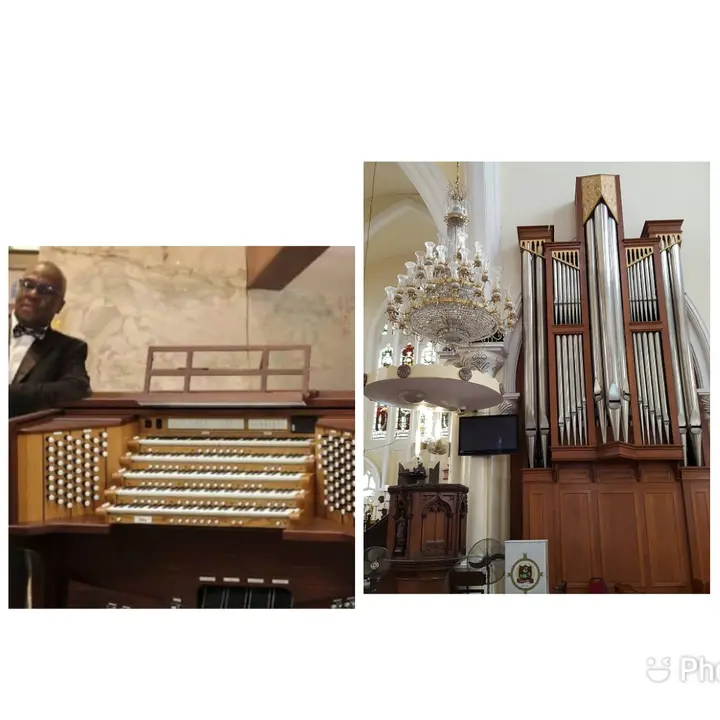 (A photo grid displaying the great organ of the cathedral church of Christ, right, and the five manual console controller, where the organ is played, left)
2. The Apostolic Faith Church:
Another Church with advanced touch with classical music in Nigeria is the Apostolic Faith Church in Nigeria. The branch in review is the Anthony Village, Lagos branch. They are also staunch composers and music organizers, who can boast of a complete orchestral and choir, comprising of both the chorale choir and the classical instrumental orchestral. Symphony works of composers such as Bach, Ludwig van Beethoven, Amadeus Mozart, works of Chopin, Eugene Gigout and so on, are always presented most especially during the Christmas chorale carols.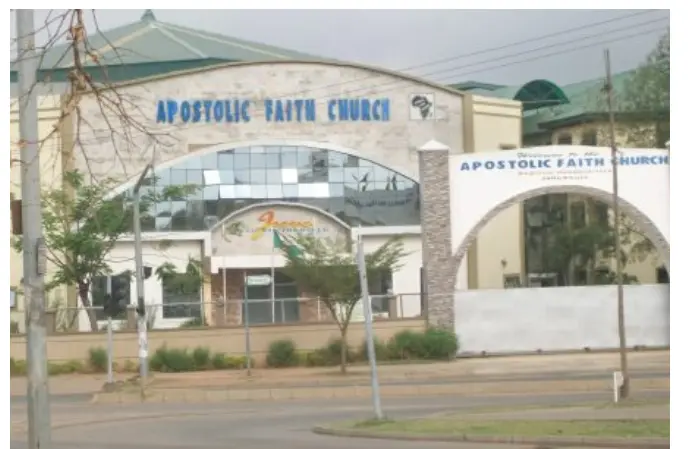 (The Apostolic Faith Church in Nigeria, Campground, off Ikorodu Road, Anthony Village Lagos)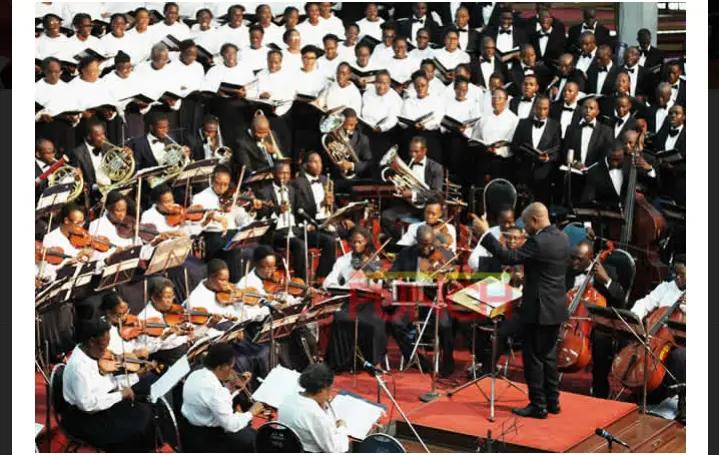 (The Apostolic Faith Church Choir and orchestral. A complete orchestral, presenting some classical music)
3. Deeper Christian Life Ministry(DCLM): Deeper Life Bible Church:
The Deeper Life Bible Church also has some advanced touch of classical music expertise. Most of their songs and recitals are classical. The Deeper life Bible church is also devoted to pure classical music specialisation, with few touches on contemporary music. Most of their instruments comprise the Piano, Keyboard, violins, trumpet, double bass and several other classical music instruments. They have little or no interest in contemporary music and songs.
We shall review the international headquarters at Ayodele Okeowo Street, Gbagada, Lagos.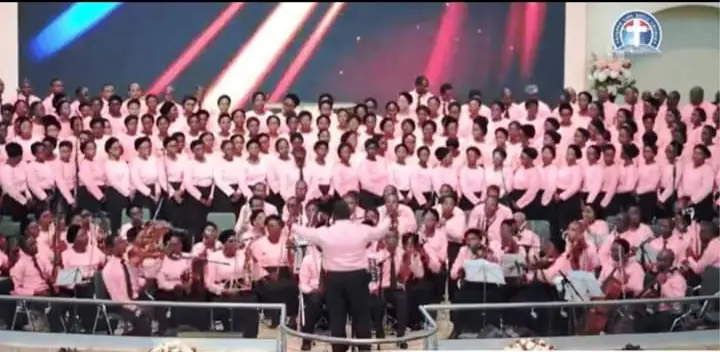 (Deeper Life orchestra and choir at a rendition)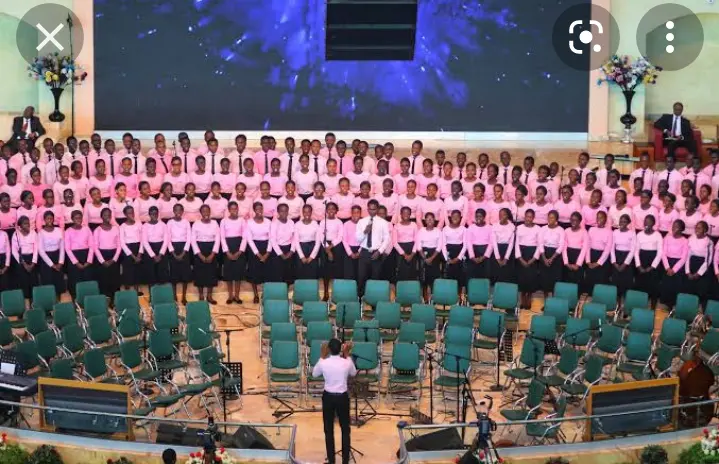 (Deeper Life Choir Ministration at the international headquarters, Ayodele Okeowo street, Gbagada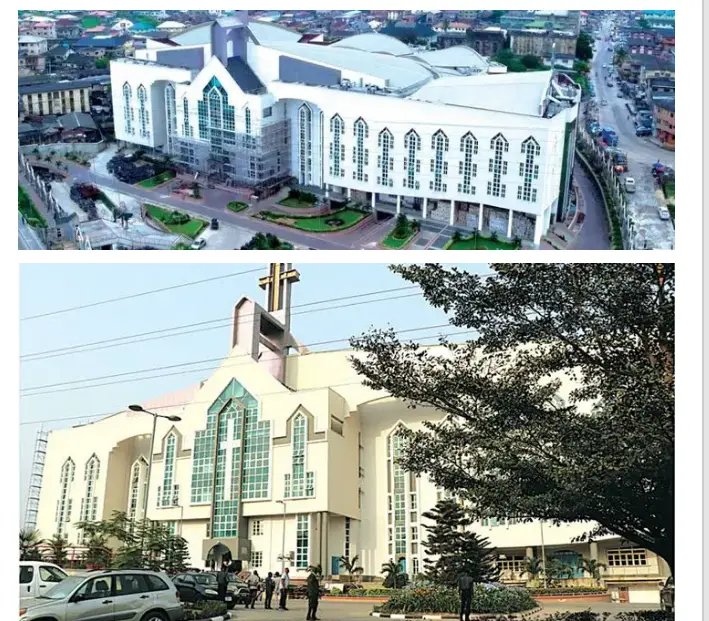 (An aerial view and front elevation of the international headquarter building of the Deeper Life Bible Church at Ayodele Okeowo Street, Gbagada Lagos)
4. Mountain Of Fire And Miracles Ministries:
MFM is likely to be the most complete of all the listed churches when it comes to pure and advanced classical music setup. This comprises a full orchestra, with several groups, the DKO full Orchestral group, and the charioteer's chorale group(choir), Standard and professional choir and choral groups. Various genres of classical music choir and instrumental groups. The church could also boast of two manual fused console organs, one 4 manual consoles and another 5 manual consoles. Children Violin choir, Youth violin choir, Piano choir and brass groups, cello groups and double bass groups.
A complete brass instruments choir and hosts of other classical instruments musical genres. Thorough research has been carried out on MFM classical music, it is second to none. They have various groups in classical music genres. Some pure chorale or choir and some, basically on instrumentals. Few of the pictures.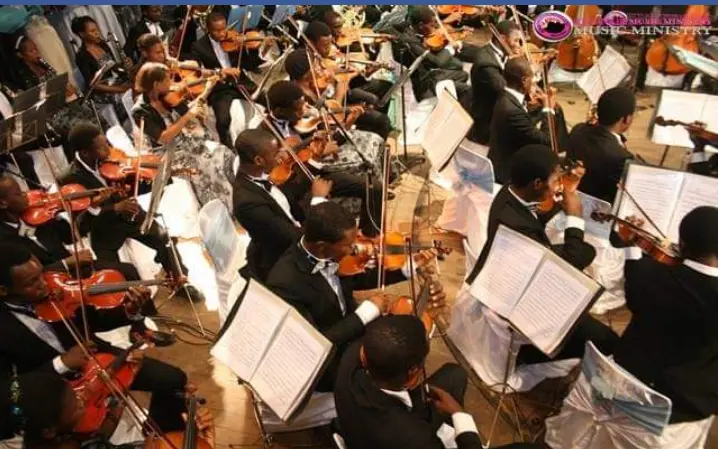 (A group, purely orchestral, )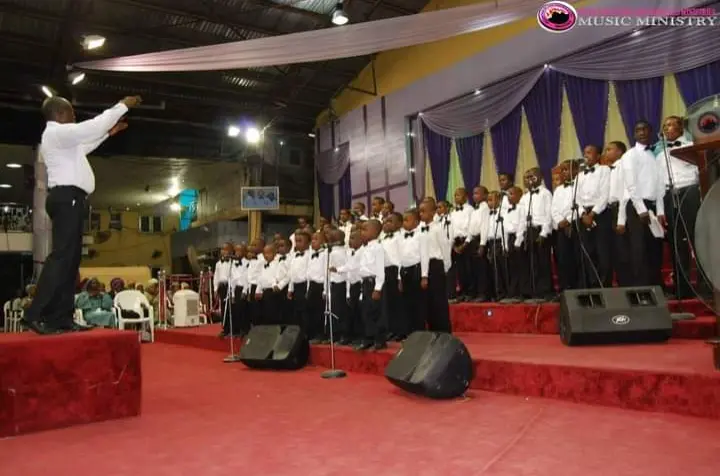 (Boys choir)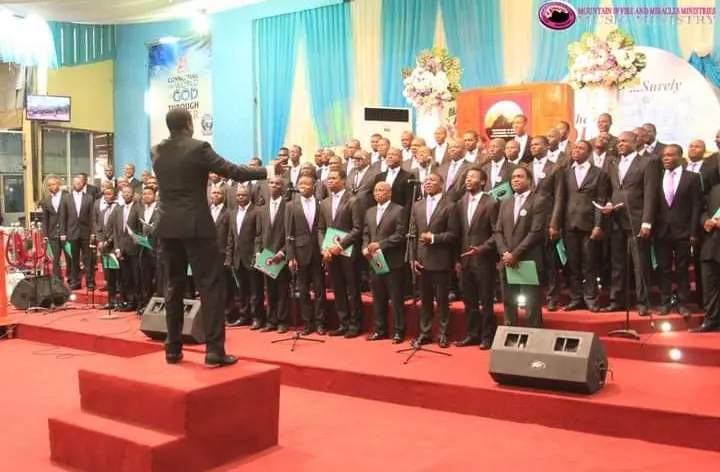 (Male choir)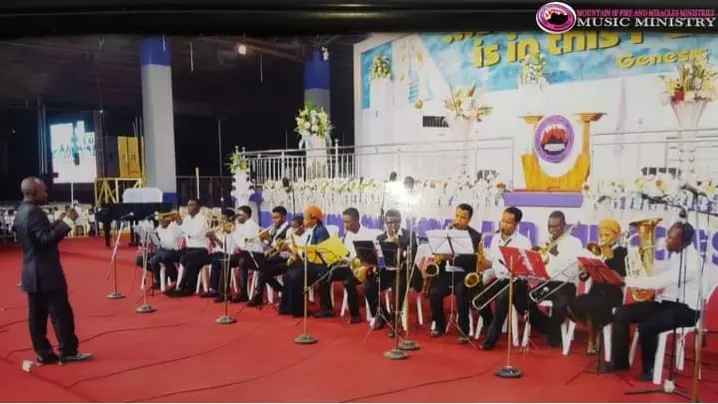 (A brass instrument orchestral)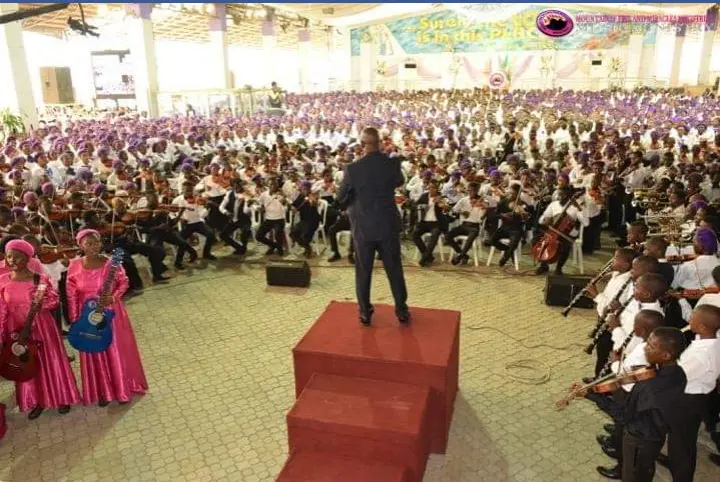 (A full orchestral with a mass choir classical music rendition)
MFM has three organ and manual fused consoles, two at the international headquarters at Onike, Yaba Lagos, and one at their campground, Prayercity in Magboro, Ogun State.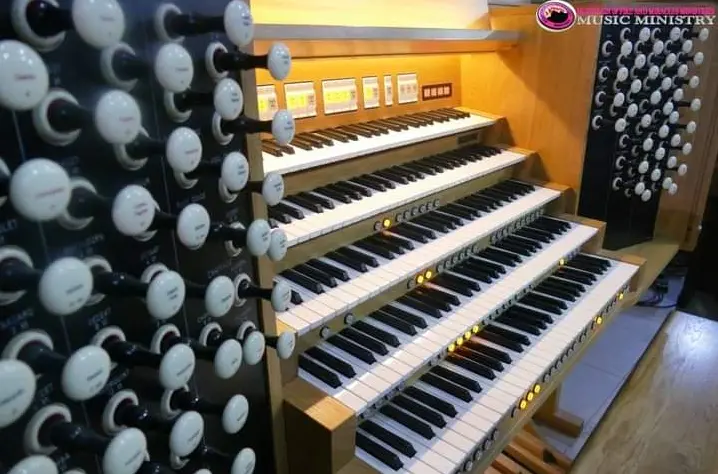 (A 5 Manual console: International Headquarters)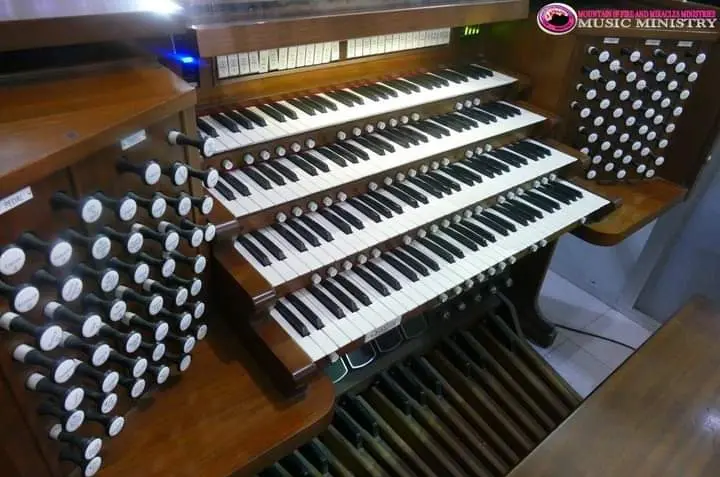 (4 Manual Console: International headquarters)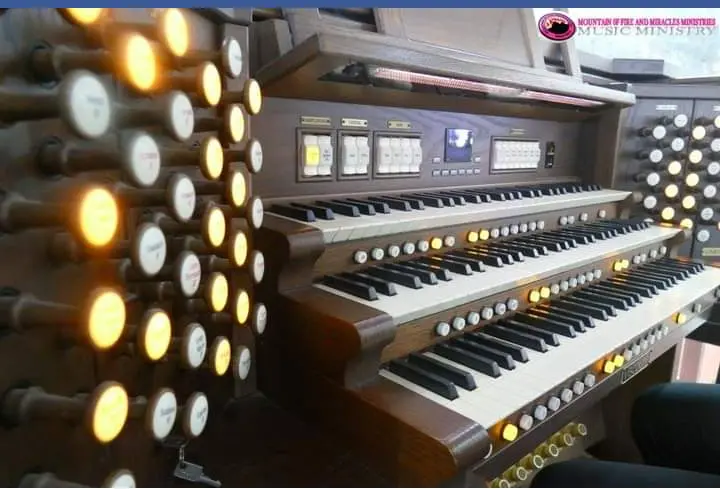 (3 Manual Console: located at the campground, Prayercity)
The featured churches, among many others, are good flag bearers of classical music in Nigeria. They have advanced and worked tirelessly in bringing music and classical music, near the underprivileged and the unbelievers.
Image Credits:
Share this post below
??
Want To Advertise On Nobelie?
Click Here
Or Chat Us On Whatsapp
+2349028041964
| Send a mail to
realnobelie@gmail.com or ads@nobelie.com
NOTE:- After Dropping Comment Wait A While, Your Comment Will Appear After Moderation!!