The veteran Nigerian actor and evangelist, Mike Bamiloye has been called out by popular media personality, Daddy Freeze over the reply he gave to man that asked him a question.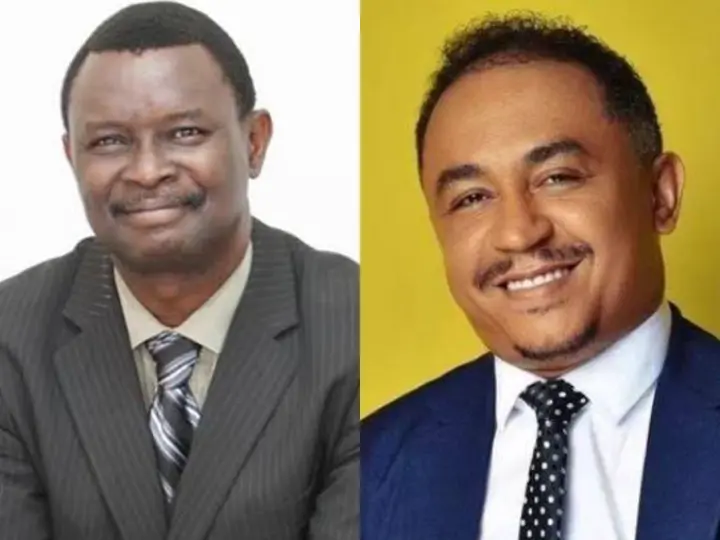 It all started when Mike Bamiloye made a post on Facebook and said,
"The most common words in Heaven are: Hallelujah and Amen."
After the 62 year old actor made the post, a man who identified himself as Smauel Sunday Fagbemi commented on the post and asked, "Where is Heaven? Has anyone been there?"
Mike Bamiloye then replied him and said that he was talking to those who are going to Heaven.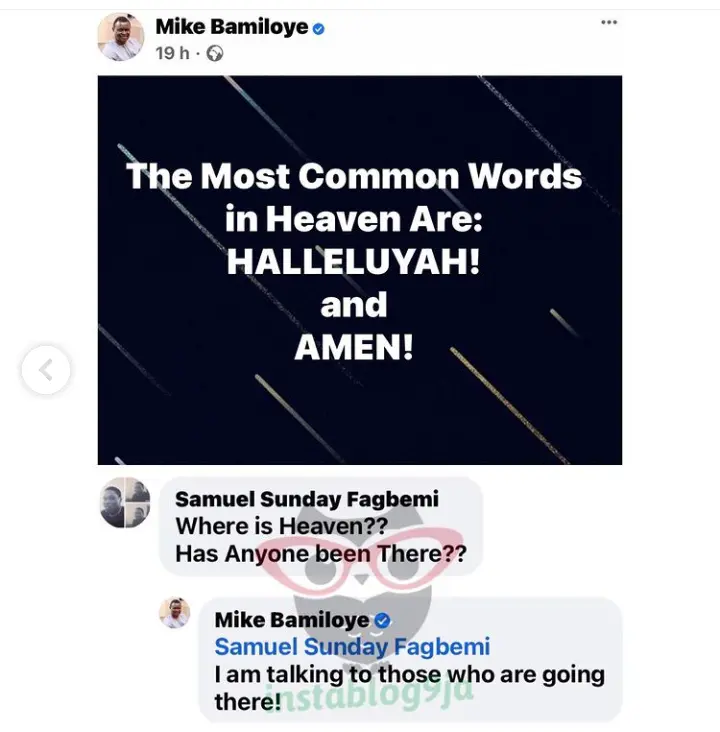 The reply sparked a lot of reactions on different social media platforms and caught the attention of Daddy Freeze, who then replied called him out.
Daddy Freeze shared his opinion about Mike Bamiloye's response and said, "Really? You that you are talking, what guarantee do you have that you are going to heaven? The poor guy asked a valid question, but instead of showing us a scripture that tells us that Hallelujah and Amen are the most common words in heaven, you decided to buttress the fruit of your fertile imagination with a savage reply."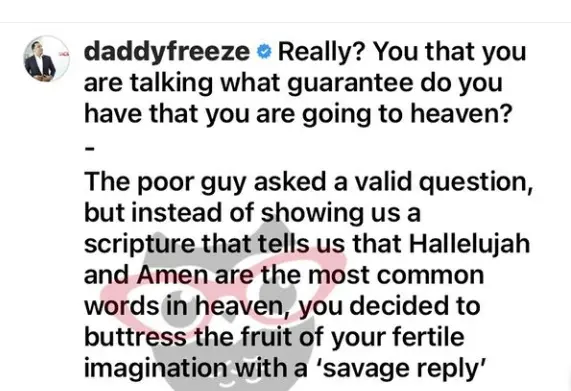 Do you think Bamiloye's response was good? Let me know in the comments section.
Image source: Instagram | Instablog9ja