An Air Conditioner is a device that provides cool air inside the room or an enclosed area, thereby removing heat and humidity from the indoor air and transfering the unwanted heat and humidity outside.
Many people like using the Air Conditioner in their homes, offices, cars, etc especially when there is heat.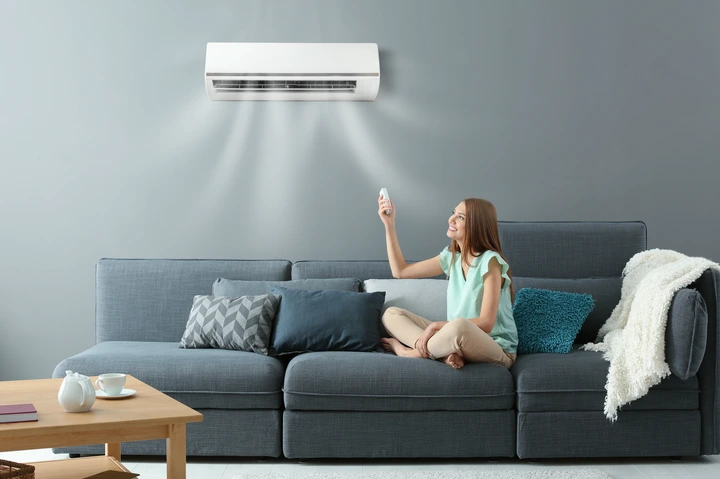 However, it is pertinent to note that using Air conditioner has some negative effects on the body as would be outlined in this article.
DANGERS OF USING AIR CONDITIONER
According to the publication by WebMd, the following are the dangers associated with using this device;
1- AFFECTS INDOOR AIR
Using Air conditioner affects the air inside the enclosed area as it can cause poor ventilation and raise the risk of having Sick Building Syndrome. It presents symptoms such as headaches, dry cough, dizziness, nausea, fatigue, poor concentration, etc.
2- DEHYDRATION
The device causes dehydration as it sucks moisture out of the enclosed area to bring down Humidity. This also pulls water from the skin and causes it to dry.
3- DRIES THE EYES
The eyes often become dry due to lack of humidity in the enclosed space when using the Air conditioner. This results in the eyes being irritated and itchy with blurred vision.
4- IRRITATES AIRWAYS
Experts say those who work in air conditioned areas often experience respiratory problems like trouble breathing and nasal issues.
5- HEADACHES
Headache or migraine is often experienced by people who use air conditioner. Sometimes it could be as a result of the device being dirty and poorly maintained.
6- LOWERS YOUR HEAT TOLERANCE
When a person stays in an Air conditioned environment for a long period of time, it lowers your ability to tolerate heat or be within an area with slightly raised temperature.
Other dangers associated with the use of air conditioner includes the following;
– Acclimatisation to cold weather
– Infectious diseases
– Lethargy, etc.