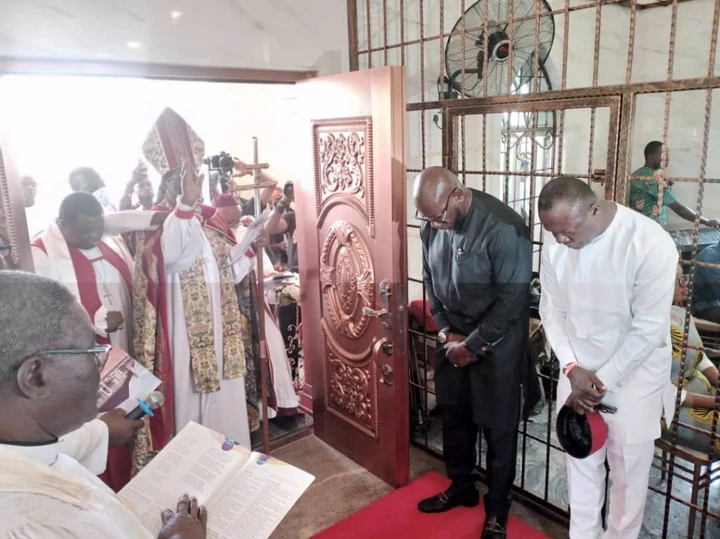 The Anambra State Governor, Dr. Willie Obiano has called on the people to continue supporting the Government in achieving all-round development of various communities in the State.
Governor Obiano made the call at the Cathedral Church of Saint Silas, Ihiala, after a Church service by Archbishop Metropolitan and Primate of all Nigeria, Anglican communion, The Most Reverend Dr. Henry Ndukuba, for the dedication of Chapel of Revival built, and donated to the Diocese by a philanthropist and illustrious son of Ihiala, Barrister Donald Amamgbo.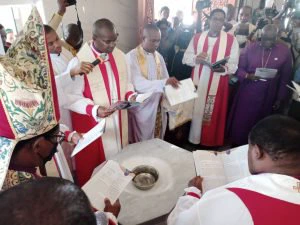 Correspondent, Joseph Egbeocha reports that represented by the Commissioner for Information and Public Enlightenment, Mr. C- Don Adinuba, Governor Obiano, who noted that the benefactor has consistently contributed to the growth and development of his community, having constructed road project he commissioned in Ihiala in the past, said Anambra will surpass expectations in sustainable development if more people emulate Barrister Amamgbo in giving back to the society.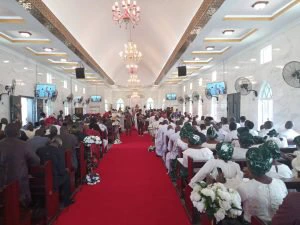 He recalled various contributions of the Anglican communion to the development of Ihiala community, adding that the Church has remained a strong partner in the development of Igbo nation, which is why his administration has continued to support them in various ways.
Earlier in his sermon, Archbishop Ndukuba commended the growth of the Church in Ihiala Diocese, and reminded Christians that only faith in Christ will earn them eternal life and urged all to live righteous life, as God desires to be in fellowship with man.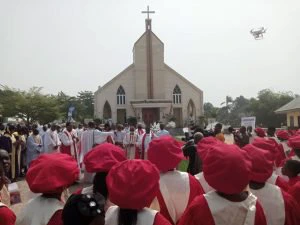 The Primate declared the new edifice "Sanctuary of Presence of God", and thanked the benefactor, Barrister Amamgbo, for using his hard-earned resources to serve God, assuring that God will continue to enlarge the coasts of all who serve Him in all sincerity.
The benefactor, Barrister Amamgbo, was joined by the PDP governorship candidate in the just-concluded Anambra election, Mr. Valentine Ozigbo, in handing over the key to the Chapel to Archbishop Ndukuba, before commencement of special service to mark the ceremony, and maintained that he was inspired by God to use his resources in serving Him and humanity, adding that Church services in the Chapel will be streamed live for more impact on the global audience.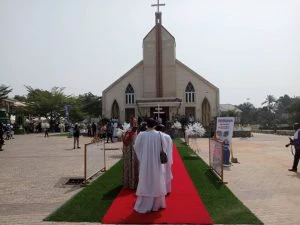 The Archbishop of the Niger Province, The Most Reverend Dr. Alexander Ibezim, Bishop of Ihiala Diocese, The Right Reverend Professor Israel Okoye, Bishop of Niger West Diocese, The Right Reverend Johnson Ekwe, among other clerics, joined Archbishop Ndukuba in the Church service attended by Anglican faithful in the Diocese, friends and well-wishers, which equally featured special prayer for Anambra State and Nigeria in general.