How A Pastor who has fasted for many days seeking God's blessing was given 1Billion Naira – Apostle Johnson Suleman
Apostle Johnson Suleman, the founder of Omega Fire Ministries, in the video of a message he delivered in respect of how God does bless people without any stress has shared the story of how a seemingly arrogant stranger blessed a pastor who had been on the mountain for days fasting and praying for God's blessings.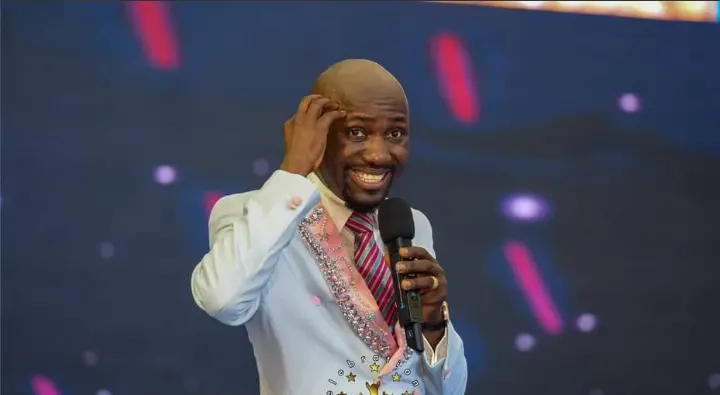 As shared by the cleric, from 1:56:14 of the video, he has revealed how a pastor has been on the mountain of prayers, fastings and praying to God to be blessed. On the last day of the prayer, the pastor descended from the mountain, and on getting to the foot of the mountain, he met a stranger who was ascending the mountain; the stranger approached the pastor and looked at him, requesting to know who he was. The cleric replied that he was a pastor.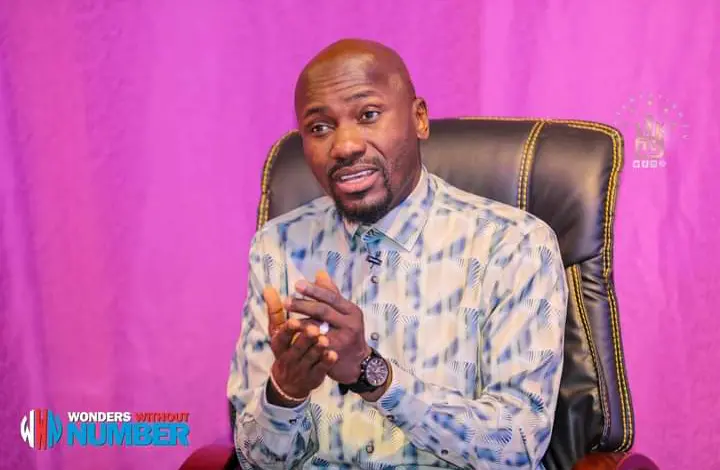 According to the cleric, the stranger sounded arrogant, in his approach, but, the cleric did not mind. He requested his contact number, and also called to verify if the cell number is correct.
The pastor who had been stressed and famished from his fastings and prayers was about to settle into his food while breaking his fast when his phone rang. It was the stranger he met at the mountain, requesting his account number.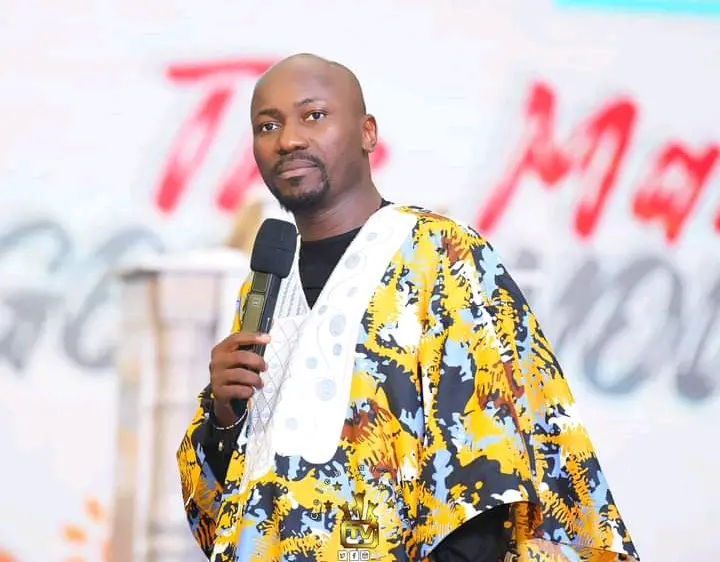 As shared by the cleric, he reluctantly sent the number and was also pissed off when the stranger called back to confirm the account number. But, what happened a few minutes after surprised him; several SMS message alerts kept coming in onto his phone. By the time he would check the messages, he has received a credit alert of cash, up to 1 billion Naira.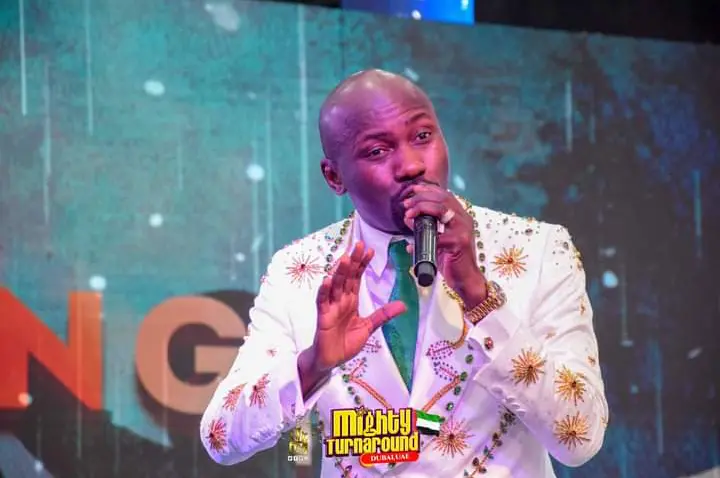 The stranger called to confirm if he has received the money. He frantically and instantly picked the number and was hysterical in his reply of affirmation. He replied yes sir! severally, to show how bewildered and flabbergasted he was, by the huge amount of money the stranger sent him.
In this, Apostle Johnson Suleman has stressed why it does not take God a thing to bless you, even, far greater than your expectations.