I had a revelation from the Holy Spirit but I refused to withdraw my money – Lady who put her money in the crashed 'Ovaioza' ponzi cries out.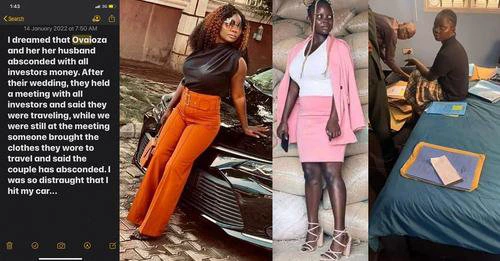 A lady identified as Mabel Olowo has taken to her Facebook page to lament after she lost her money to what turned out to be a Ponzi scheme.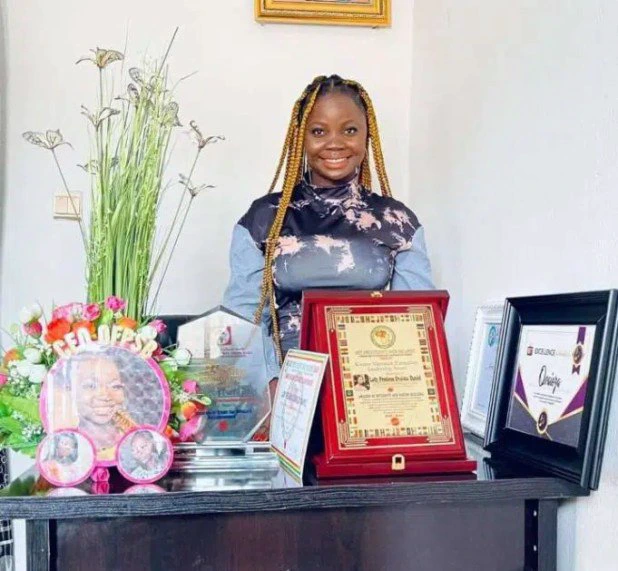 Earlier, we reported that a Facebook influencer known as Ovaioza was arrested and she stands accused of defrauding her investors to the tune of 3 Billion naira.
Mabel, who fell victim to the scheme, said she had prayed about the investment but she did not heed the voice of God and the instruction of the Holy Spirit to withdraw her money.
She said she had a dream that Ovaioza ran away with people's money and that dream has now become reality because it is said that she intended to flee the country before she was arrested in Lugbe, Abuja.
Her Facebook post reads;
If the lord stops speaking to me I will not blame God. If the Holy spirit decides to go quiet on me and ignore my prayers and supplications, then it is my fault.
In January I went to God, I prayed about this investment and I got my revelation. Did I listen and withdraw my money? No.
I showed some friends I know won't be giving me side eyes. I should have taken out everything. My friend sold her car and put the money in this partnership.
I lost money in Famzhi in 2020
Just when I'm trying to recover last year I put money in this partnership with Ovaioza. Tell me now, where I wan for take start?
She has properties she can sell, she has the plaza, the houses. Why can't she sell?