A concerned resident has revealed why he invited policemen to arrest Peter Nwachukwu, the husband of late gospel artiste, Osinachi after her death.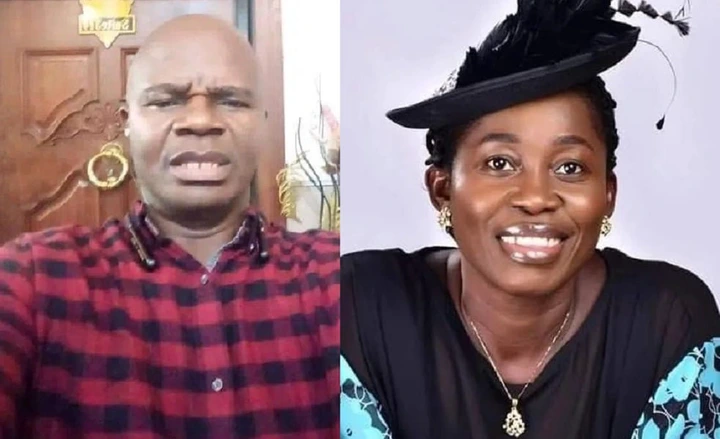 According to Vanguard, the man, who spoke in confidence, during his visit to Nwachukwu's house in Aco Estate Abuja, said he reported Osinachi's husband to police because he was celebrating her death.
WITHIN NIGERIA recalls that the 42 year-old artiste died on Friday after spending days at an undisclosed hospital in Abuja.
This publication had also reported that the husband of the late Dunamis Church lead singer, Peter Nwachukwu, has been arrested over the death of his wife.
The case was transferred on Monday from the police division to the State Criminal Investigation and Intelligence Department.
The man, who is married to one of Osinachi's close friends, said Mr. Nwachukwu was arrested by the police in his house, because he drew suspicion upon him when he started paying more attention to the serving snacks and drinks to people who came to mourn with him.
"When I heard that he was in the house celebrating and consoling other people, I was mad and said 'No' this can't be happening. Something is amiss.
"I quickly recalled that when Osinachi's twin sister came around last two weeks, we all went to the hospital to visit Osinachi, Peter walked his wife's twin sister out of the ward. Even when my own wife was praying for Osinachi, he kept telling her to cut the prayer short.
"But, he is now begging (for mercy) at the police station. The man started trying to confess, because now he has said it was no longer cancer of the throat that killed his wife."
"Osinachi's husband served Prince Nicholas Ukachukwu (former Anambra Governorship candidate), who has maintained that he is not interested in supporting any act of violence, and had repeatedly warned him to desist from abusing women."