Popular Nigerian actor, dramatist and evangelist, Mike Bamiloye has admonished people who act Christian drama in Churches. The founder and president of Mount Zion Faith Ministries and the Mount Zion Television director, had in a post shared by a well known page on Facebook, Ndepo TV, revealed function of the drama Ministry as it relates to the end times.
In the post titled 'Wisdom For Quality Stewardship In Drama Ministry', Evangelist Mike Bamiloye questioned the Christianity of drama ministers in this season of pride, unthankfulness, and other signs of the end time. According to the Drama Evangelist, the spirit of materialism and pursuit of fame has enveloped the ministry, which ordinarily should be a weapon in the hands of God.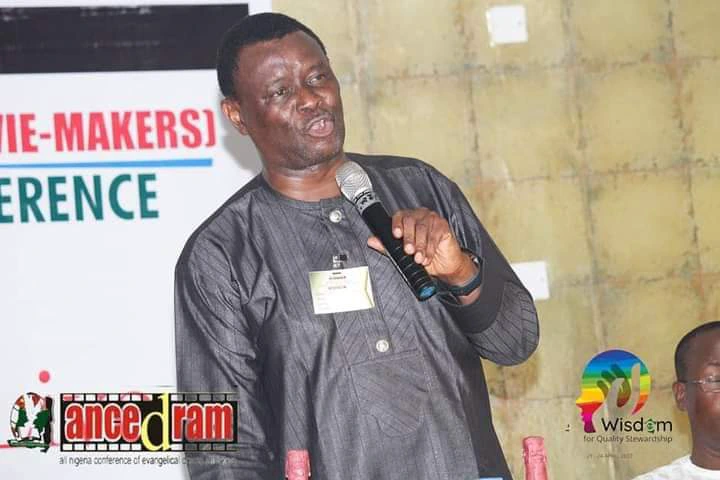 Photo Credit: Evang. Mike Bamiloye via Facebook
Evangelist Mike Bamiloye further revealed the essential qualities a drama minister must posses, wherein he said that a Drama minister will not be able to meet the need of the people without the help of the Holy Spirit. He remarked that "Drama is no more entertainment but a real warfare", while listing the following as the qualities God looks out for in ministers.
1. A drama minister must be a child of God and a born again. According to him, he has never seen a Christian movie in which a non – Christian person was hired to act that went viral.
2. He or she must be filled with the holy spirit, must be a prayer warrior and a man or woman of the word.
Concluding, the popular Nigerian film actor, said that drama ministers must lead an upright and holy life as there are repercussions for those who indulge in sin and still play negative roles in films.
Read all the details in the post below: