Johnson Suleman tells the story of a woman who was flying and ended up crashing into her neighbor's apartment.
Many tales have been told about evil persons who can change their appearance to blend in with their surroundings; Apostle Johnson Suleman offered a particularly useful one in a presentation broadcast nationally and internationally by the cleric's Omega Fire Ministry. At 2:16:20 of the video posted on his verified Facebook page, the cleric preaching on the show discusses a bizarre occurrence involving a woman who was rumored to be a witch. She had telepathically teleported to a conference, but upon her return, her power had gone out, and she had crash-landed in the backyard of her next-door neighbor.
As the cleric said, her neighbors knew she was a woman who lived nearby. What was strange, though, was that they knew she wasn't pregnant. But when she lay down at the crash site, she had a belly that stuck out. Also, the gate to the compound where she had crashed was locked tight, since it was the middle of the night.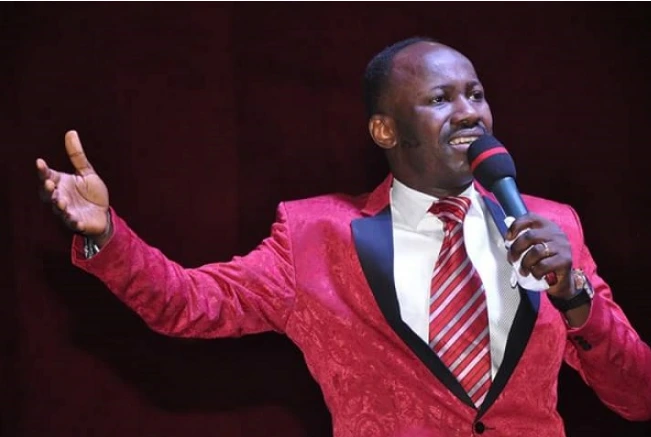 Also, the cleric said that people were sent to her house to see if there were any mistakes, but lo and behold, her apartment was locked tight and there was no one inside. People are scared because they think she flew into a meeting of demons and then lost her power when she tried to fly over the compound.