A Nigerian-Romanian broadcaster and radio talk show host, Ifedayo Olarinde, popularly known as Daddy Freeze has taken to his verified Facebook Page to reacts after Facebook user, Chuk Blez said "Divorce is not am option if you are in Abusive Marriage".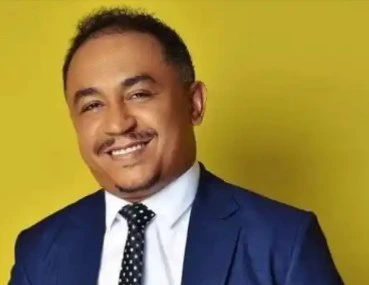 According to him, Divorce is not an option if you are in abusive marriage. If you have been praying and God has not answered you yet, pls don't get tried of praying until he answers you. Your miracle is on the way.
The post made by Chuk Blez has generated alot of reactions as majority took to social media to reacts and Daddy Freeze is one of them
While reacting, Daddy Freeze said "The number of amukunmekos you meet on social media is alarming. Dear Chuks, keep praying for sense and if God hasn't answered you, don't get tired of praying. Your miracle is on it's way after you are reincarnated".