Love Oyedepo is the third child and first daughter of the founder of Living Faith Ministries, Bishop David Oyedepo and his wife Faith Abiola Oyedepo. Love Jesutomi Oyedepo-Ogah is in her mid-30s. This beautiful lady has two elder brothers and one younger sister. Love Oyedepo-Ogah attended Covenant University. Love Oyedepo-Ogah tied the knot with her husband, Stephen Ogah in March 2013. The beautiful love story started during undergraduate days as Love Oyedepo met Stephen Ogah at Covenant University. However, the romantic relationship started after graduation.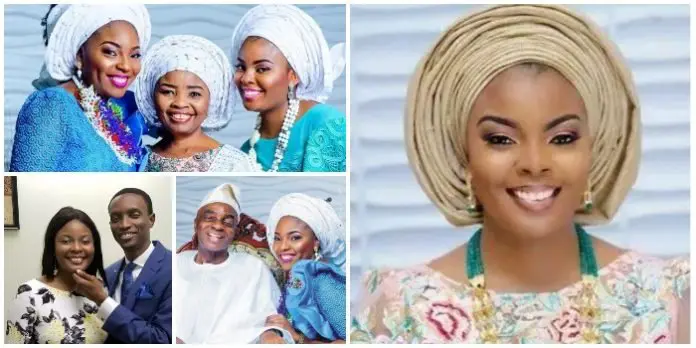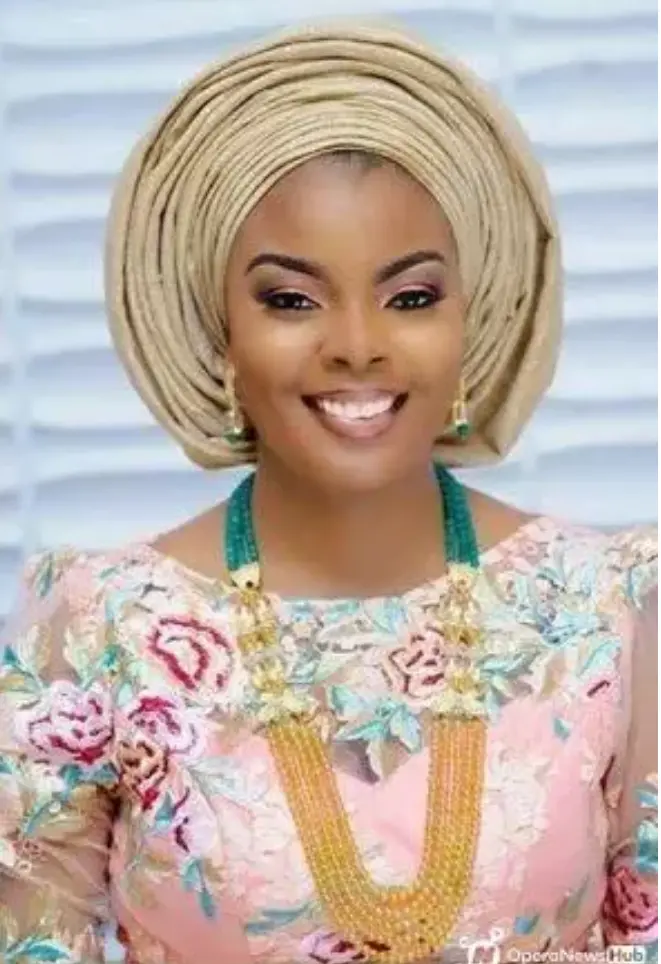 Her husband is one of Bishop Oyedepo's personal assistants and he later became a pastor in Winners Chapel and still serving till today. His marriage with Love Oyedepo-Ogah is such a blessed union. They have two lovely daughters identified as Rejoice and Favour Ogah. She is the visionary of the Bloom woman, an initiative designed to equip women to flourish. She recounted how God gave her a baby despite facing many trials. Shared her testimony via her YouTube Channel- The Bloom woman with Love. She shared this experience of how she lost her pregnancies and against doctors verdict that she can't carry any pregnancy full term, she birthed 2 children, Rejoice Lydia in 2015 and Favour in 2017.
DURING OUR WEDDING
So, let me start right from the beginning: On March 23rd 2013, I got married. I remember that day as such an exciting day, a positively memorable day for me and my husband because for me I didn't just get married to my husband, I'm married to my friend, I'm married to someone who I trust, who I can confide in and so it was so exciting for us to start this journey together. We were excited to begin on this journey and to walk together through the purpose that God has in store for us in our lives and so March 23rd 2013 forever remains such an exciting day, such a memorable day in my life, in the life of my family because it marks the day that the journey began "officially" for my husband and I.
So we got married in Nigeria, such a beautiful day with so many wonderful memories and I don't know how many of you might be from Africa, praying prayers that "Oh in 9 months' time, we'll be there to dedicate your baby you know or your babies" you know and all those kind of prayers and it's like from one thing they expect you to jump right next into the next thing. So everyone is expecting that in 9 months' time you're going to have your babies.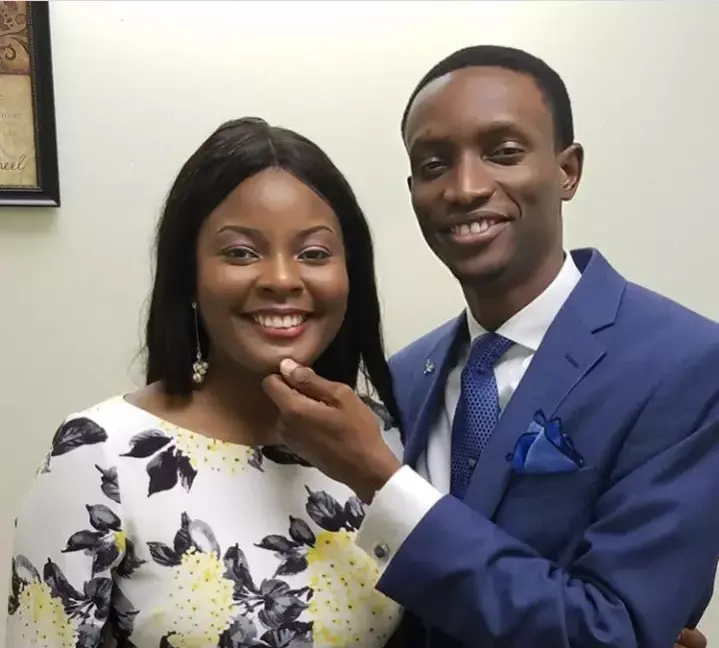 Silently my husband and I kind of agreed that I wanted to have some time to enjoy our marriage, you know as newlyweds, to try to get to know each other before we bring children into the picture. So it wasn't something that we were really concerned about. So when people would pray those prayers within the wedding, we didn't really say amen to those prayers because we actually wanted to take time to enjoy and get to know each other before we thought that our children will be added into the picture. Since we didn't say Amen to those prayers, we didn't really like, I said, expect to get pregnant immediately.
Towards the end of the year 2013, I would say about October or November we actually did get pregnant and it was an exciting time. Of course, we told our families because it was still quite early, we didn't tell too many people but at least our families were aware that we were pregnant and we're excited for this journey that we're going to begin.
MEDICAL REPORT
Shortly after finding out that we were pregnant, I started to bleed and that's where let me say this whole journey began. After our marriage, of course, we were still living in Nigeria but at the time when I found out I was pregnant and then the bleeding started, I was outside of the country at that particular point in time.
So once the bleeding started, we went into the hospital to find out what's going on and of course, the doctor said we lost the pregnancy. Different tests were carried out, trying to find out what was going on and why that had happened.
Their prognosis was not that good. They said that for us with our situation, getting pregnant was not the issue that it wasn't going to be difficult for us to get pregnant. But the issue would be to be able to carry the pregnancy to full-term. So, they said it was very unlikely for us to carry the pregnancy full term because of certain medical conditions.
At that point, it was (let me not say) heartbreaking but it was kind of (like) surreal, like a shock for something that you had dreamed and imagined in one's mind. This could have never been the scenario that one could have ever been imagined of course and so it was kind of like a blow in the beginning. But like every person will do, you try to get more opinions, you don't just take the opinion of one doctor. So, we went to other doctors outside the country and when I arrived back home, we went to doctors also in Nigeria and the same prognosis was given across board. At that point, we knew that was a fight that we had to engage in.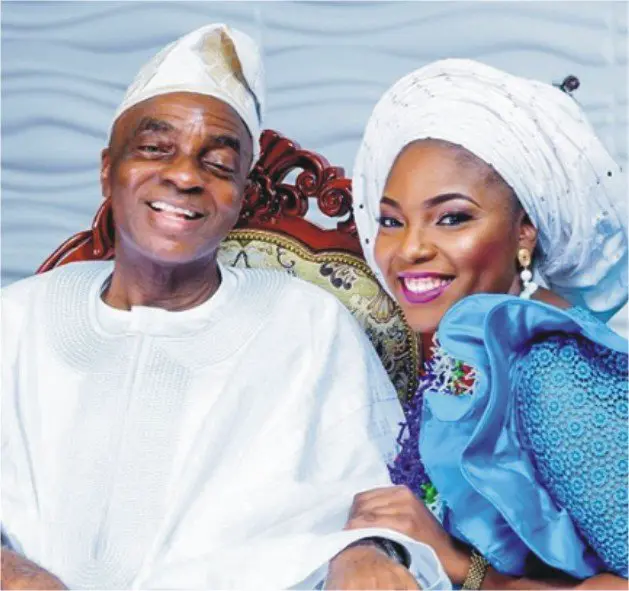 Now the thing is I want to say this at this point as we're going through this testimony is that I'm just sharing the experience that my family and I had through this journey. Your own experience might not replicate this exactly but I'm just trying to say that God can do exceedingly above all that we can ever ask or think. So just trust and believe: that's what I just want to encourage you to do as you listen to this testimony.
At that point, we knew it was a fight. I'm not against medical intervention whatsoever. No, and later on in the testimony, you see what I'm talking about. But for me, I kind of felt this peace in me knowing that this was a fight I had to fight, that we had to fight spiritually because this was a battle that was going to be won on that altar not like medically.
REVELATIONS DURING THE WAITING SEASON
We knew that we had to build our faith and to feed on the word and I realized now looking back in retrospect that that time was a time, after losing the pregnancy and waiting again before I got pregnant for a long time. That space of time helped me to build my relationship and my walk with God and even in those times I had some deep revelation from God's Word that helped to anchor me even in that season.
During that time God revealed to me that he is Alpha and Omega and what He told me is that whatever He starts He will finish. Whatever He "alphas", He will Omega. He can't alpha something and an enemy Omega it.
Another revelation that he gave to me was the enemy only attacks people that are of great threats to him and I see that in the scripture. Another thing that God spoke to me at that time is that He's the master script flipper. He said He makes all things work together for our good. He makes the good, the bad, the ugly: He makes it work together for our good.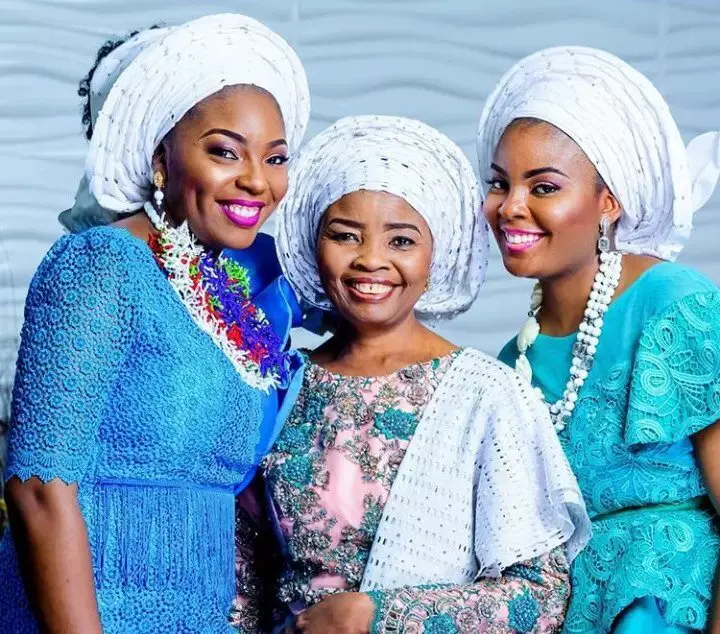 – Spend time with God for God to reveal Himself to you through this season that you're walking through because that's what we had to do and especially me because I knew that I had to build my faith to be able to negate all the negative reports that the doctor had given.
The pregnancy loss happened at about October November 2013. All the way through the end of 2014, we didn't get pregnant and at that point, I was thinking "okay, but I thought they said the issue was with keeping the pregnancy" but we didn't even get pregnant at all.
This is like a year and nine months (or so) after we got married.
OUR SHILOH 2014 EXPERIENCE
In December of 2014, my husband and I attended our yearly program in Church which is called Shiloh. During the program also, we are always encouraged to come with a sacrifice to God and every year before Shiloh begins we always ask in our heart to what God wants us to lay down on the altar of sacrifice. Even before we got married, we always used to do our sacrifices separately and even after we got married we still do that: I give my sacrifice, he does and then we give our sacrifice for the children, the family and things like that. At that point what I thought God wanted me to lay down for sacrifice was something that I felt was so small compared to every other thing that God has privileged one to lay down on previous Shiloh programs but now that I look back I believe that God wanted to prove a point to show that the sacrifice is not in the amount it's in the cost and it's in the obedience to His instruction because it's not about how much we give that will trigger the blessing. It's about what God specifically is asking us for at that specific time to give as a sacrifice that's what makes it a sacrifice. So we laid our sacrifice on the altar, we made our vows: one of the vows is also still being fulfilled even in this video because it's to just share the greatness of God to as many people as I can and to tell them that God is awesome and that God that did it for us will do it for anyone else who believes also.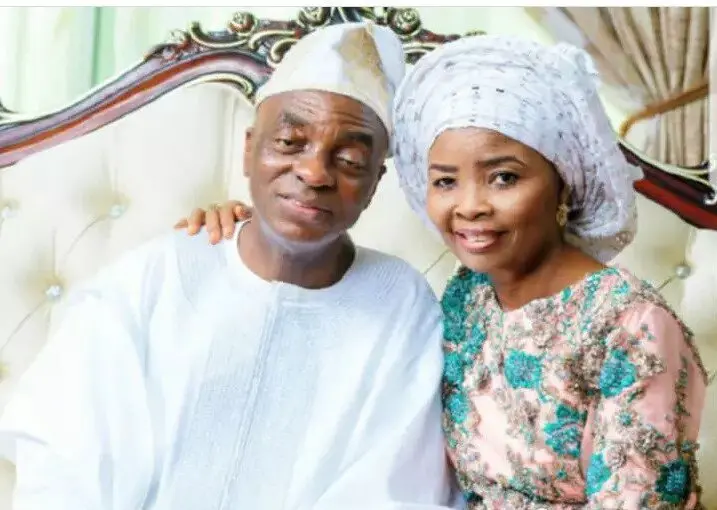 We laid our sacrifice on the altar, made our vows and it was an awesome program.
ATTENDING FATHERS AND MOTHERS OF NATIONS CLASS
During the program, we have these break-out sessions at different points. One of the ones that my husband and I attended is for those believing God for the fruit of the womb. Prophetically it is called the fathers and the mothers of Nations class. My husband and I attended those classes and we brought our baby items (we had ordered some baby clothes and baby items earlier on in the year 2014), so we brought some of those items to the class and they were anointed for three days.
All through the program, we heard the testimonies of other women who had been in the class in previous years and they came with their children, they came with their testimonies. It was just a time for our faith to get boosted. So, we feasted so much on the word during Shiloh 2014 and it was such an awesome time.
I remember we would go home at night, praise God, we would put the messages from Shiloh either the fathers and mothers of nations class or even the main program during that time overnight. I would play it on my phone, put headphones on my phone and put the headphones on my tummy. I was basically telling my tummy to hear the voice of the Lord and hear the word of the Lord because I know that the word, when God speaks that's what I've been taught in the word and I believe it: when God speaks everything hears – living things, nonliving things; everything must hear the word of God.
So, I would put it on my tummy and put my mantle on my tummy, for my tummy to hear the Word of God and so the program went. Christmas came along and then 2015.
21-DAYS FAST 2015 (5TH TO 25TH JANUARY 2015):
We have a 21-days fast at the beginning of every year in our Church to help set our focus and our spiritual antenna basically for the year. And one of the things that the Bishop would tell us during 21 days of prayer and fasting is to try to break out the 21 days into seven 3 days segments because of course in 21 days you have seven 3 days segments.
From the word, we see that there is nothing too difficult for God and of course in 3days God can handle any situation. I broke it down so much to pray for other people, pray for the nation, to pray for the church, pray for the ministry, pray for other people believing God to get married, people believing God to have the fruit of the womb and my own request was basically like the last part of the three-day segments before the Thanksgiving segments that would wrap up the 21 days. So, I knew that because one of the things we've been encouraged to do is to pray for other people if we're expecting a miracle ourselves and so we did that.
And it's amazing because the first day I walked into the church, because during the 21 days we always have service every evening, I heard the Spirit of God tell me that your song would be "I never knew you would answer me this way"
And let me say this also: when the 21 days of prayer and fasting was going to begin, I felt led in my spirit not to fast off food entirely. What I felt led in my spirit to do was to fast with juices, so I was taking certain juices during the day and I stayed away from certain foods you know all through the 21 days. This was an instruction that was specifically laid out to me and of course fasted of other things like social media and other things like that. But specifically, I was told to fast with juices and I felt laid in my spirit to do that anyways and to fast certain foods away all through the 21 days and so I went through that period.
PREGNANCY TEST RESULT
On the 21st day which happened to be a Sunday. On the 21st day of the 21 days of prayer and fasting in 2015, after praising God that day to wrap up the fast, I decided to take a pregnancy test. And trust me I had taken several: between 2014 October/November when we had lost our pregnancy up until this time, this was now January 2015 I had taken several tests which of course came out negative all the times I did.
On the 21st day of the 21 days prayers and fasting in 2015, I took that test and it came out positive. I remember that day now because I just began to sing that song: "I never knew you would answer me this way. I never knew you would answer me this way. I never knew you would answer me this way"
and I remember that day as tears rolled down my face I was just so excited and so thankful and so amazed at the faithfulness of the God that we serve.
Do you know the amazing thing the test showed that I was three weeks plus pregnant, no wonder the Spirit of God laid it in my heart not too fast off food entirely? I was pregnant the entire time and I just didn't even know it. It showed that I was three weeks plus pregnant. Of course, it couldn't say the exact time but of course, it meant that I was over 3 weeks pregnant.
The 9 months Journey:
You would think that the testimony was delivered that day and "oh my" that's just the beginning. Doctors kept saying yes you're pregnant but it might still be difficult to carry to full-term. At that point my faith was already built, so all those negative reports didn't really mean anything. So, everything kept going well from the end of January up until March 2015.
WHEN COVENANT HOUR OF PRAYER BEGAN
As a Church, we started what we call early morning prayers: every morning across the world and in every one of our churches, we gathered together to pray in the morning to begin our day.
I remember that was the first day of the early morning prayers when it began officially. As I woke up to go to prayers that morning; I was in so much excruciating pain, I mean excruciating pain but I still went to prayers regardless.
After prayers, we knew that this was something serious. We had to go to the hospital, they kept giving me a report which they had always given me: "like they said before it might be difficult to carry to full-term. Like they said before, these issues might continue and this pain might continue through the pregnancy. They might be several issues that will keep going on and blah-blah-blah-blah-blah."
I knew it was a fight. Thank God our faith has been built up already but we knew that we had to keep building up our faith.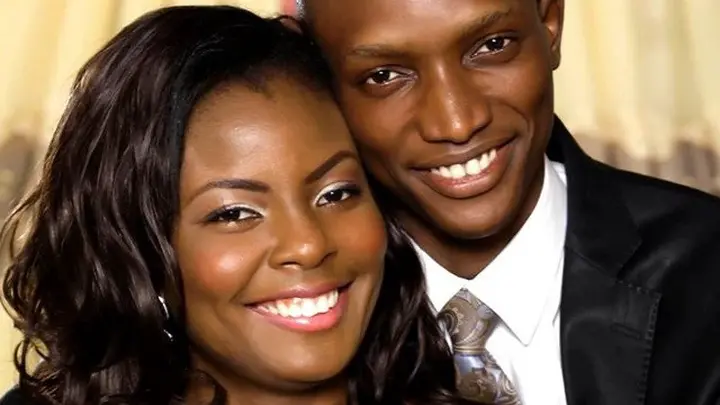 In going to every doctor's appointment, we were still fed with some of these negative reports but the truth of God's Word overwhelmed the fact so much that the facts began to diminish and the truth began to be elevated and that's what we need to do for us to see God move, for us to see testimonies in our lives. So we did that and doctors kept saying she will probably come early you won't get up to 40 weeks and all of those things.
AT 40 WEEKS
The amazing thing we've got is that 40 weeks came and the baby hadn't come.
I kind of started (prayed or desired in my heart) that he wouldn't be on call on the day of my delivery and there was another doctor I really liked and hoped that she would be on call on the day of my delivery.
40 weeks came and went; at the last doctor's appointment before the day of delivery, I was told "if you don't go into labour all by yourself you're gonna have to be induced" but they had scheduled the Thursday of that week or we could wait till the next week maybe on Monday to see if labour would just start naturally by itself over the weekend or something and if it didn't the next week early, they had to induce because of course, it was past 41 weeks.
Hearing that report, of course, we already had our birth plan. I knew that I didn't want to be induced. I tried everything we could, walked around the neighbourhood took all the meals that they said you have to eat, bounced on the ball. I did all those things to try to induce labour naturally but labour just didn't want to start.
We had thought "okay do we just wait over the weekend for labour to progress or should we go to the hospital." We felt led in our spirit, we got counsel also, we felt led that we should go that week.
THE INDUCTION PROCESS
So, we did go for the induction, we walked into the hospital chit-chatting. It was a lovely day: calm, quiet, no issue whatsoever. We walked into the room.
Where we gave birth there were two ways to be induced: to start the induction medication slowly and progress it along or to start more aggressively. I was like just start it slowly, let's take this up easily, I'll not just bombard myself with it from the beginning. The induction process started just chit-chatting with the nurses. During induction, you're hooked up to the machines they're checking your heart rate checking the heart rate of the baby all through.
At some point, I realized that my tummy was getting hard. I guessed it was contractions that's what they told me eventually because I wasn't having any pain whatsoever but they said every time would get hard that was a contraction.
A little bit after contraction started, the doctor rushed into my room at some point because I realized that the machines were beeping and stop. The nurses working at first "get on your knees, get on your knees"
I'm wondering "okay what's going because I didn't feel any pain and if anything was wrong or.." So, I got on my knees and after a while, the beep would stop. Then, it would start again. Apparently, they had said every time I had a contraction, the baby's heart rate was dropping. They tried as much to make me change my position on the bed, to see if it would help the heart rate but every time there was a contraction and heart rate kept dropping.
So the doctor walked into the room and as he walked in, I said "oh my God, this is the doctor that I really like. I actually was excited to see her." But then she told me it's not an emergency situation now but we don't want to wait for it to become an emergency she will just like for us to schedule a c-section.
Oh my God, a C-section really? That wasn't in the plan you know. I was expecting to birth supernaturally. That's not to say birthing through a c-section is not supernatural. The thing we have to understand is that there's this stigma that people place on vagina birth or c-section birth or whatever. The miracle is having a child and being healthy as a mother and having a healthy child come out of you. That's a miracle in itself and every mother should celebrate themselves regardless of the process that they went through to become mothers. Every mother needs to be celebrated.
CAESAREAN SECTION (C- SECTION)
We went in for the c-section and I remember of course I went in with my Armory because all through this entire season of the pregnancy and the fight that we had to go through, I used all the mysteries that I believe in.
I believe in the anointing oil, mantle, Communion, Blood of sprinkling, feet washing.
At different points in time, I used all those mysteries. Once they brought the baby out, I just heard him because he was behind me, I heard him scream (not scream in fear) but I heard him say "oh my God, oh my God"
I'm like "what's going on?" and he said the cord was wrapped around the baby's neck not once or twice and that's why there was a squeeze with every contraction. With every contraction, she was literally being choked and that's why the heart rates kept dropping with every contraction.
I shared this to say that our God is an awesome God. He had mentioned to me in the beginning during all that season that He is Alpha and He's Omega.
She was brought out on that day: she's beautiful, she's healthy she's all. I just thank God because God sees the end from the beginning and He did not allow the enemy to have me cast my head down in shame. Rejoice is really a definition of her name and a few years after Rejoice was born against doctors reports God blessed us as a family with a second daughter Favour.
Favour is really an overflow of the blessing. She's a true definition of the overflow that the God that did it before, He will do it again if we will just believe in Him. So, Rejoice and Favour are proofs for us as a family that God is faithful and God will give you your proofs too and I really would love to share in your testimonies too because I trust that the God I did it for my husband and I and my family; He will do it for you also because He is just that faithful.
Watch Video