People keep records of things they like a lot, they have a room that contains a collection of similar things they love. A lady known as Sylvia Pope is a lady who has the highest collection of Christmas bauble ornaments in the world. She started keeping them some years ago, she has a large museum where she keeps a lot of Christmas ornaments together.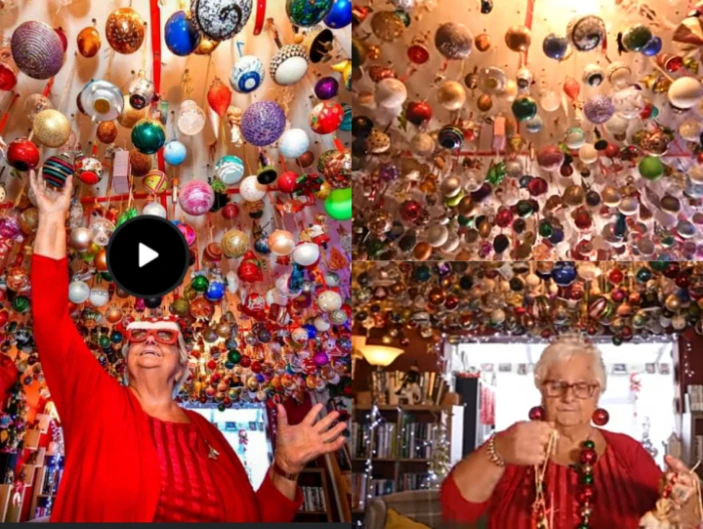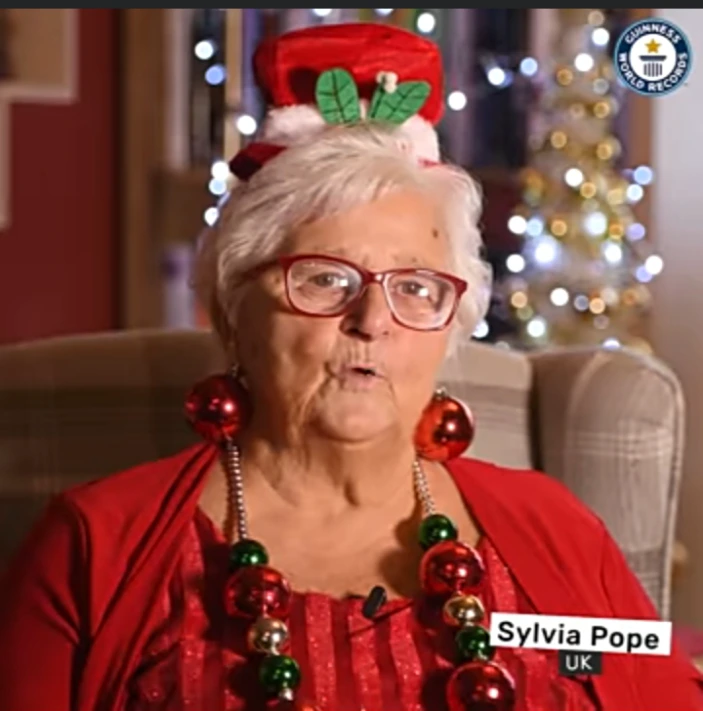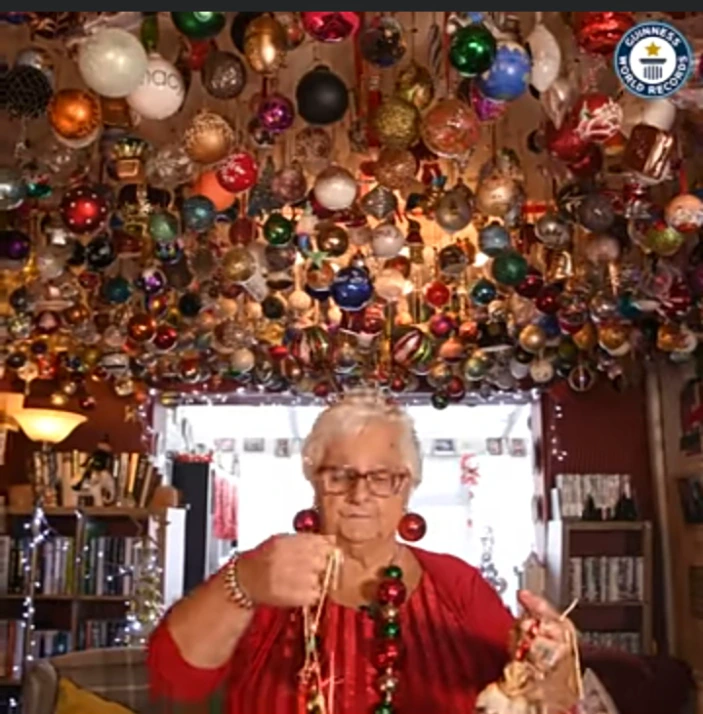 According to her, she has a lot of them, and she will still keep more. Sometimes, little children do visit her museum to look around, and they always get amazed by what they see. She usually opens her museum during Christmas periods, since her museum contains Christmas-related stuff in it.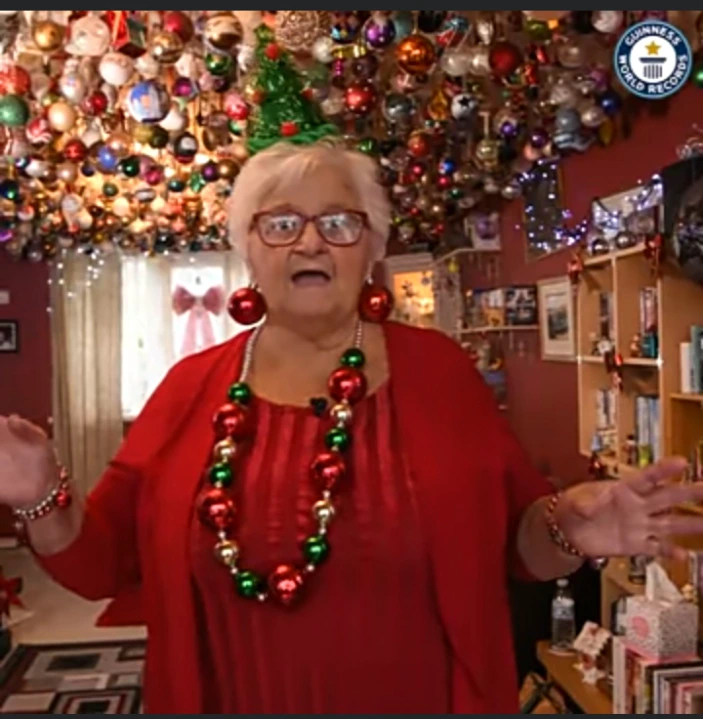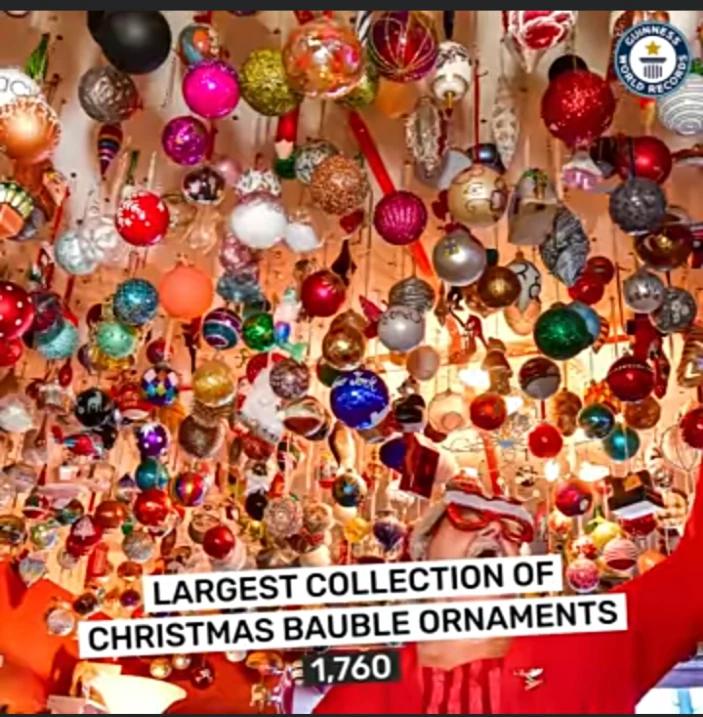 According to reports, Pope has the highest collection of these Christmas ornaments in the world which are 1,760 bauble ornaments. She has a particular ornament which she wrote her name on it and likewise several others which the names of popular cities of the world are written on them.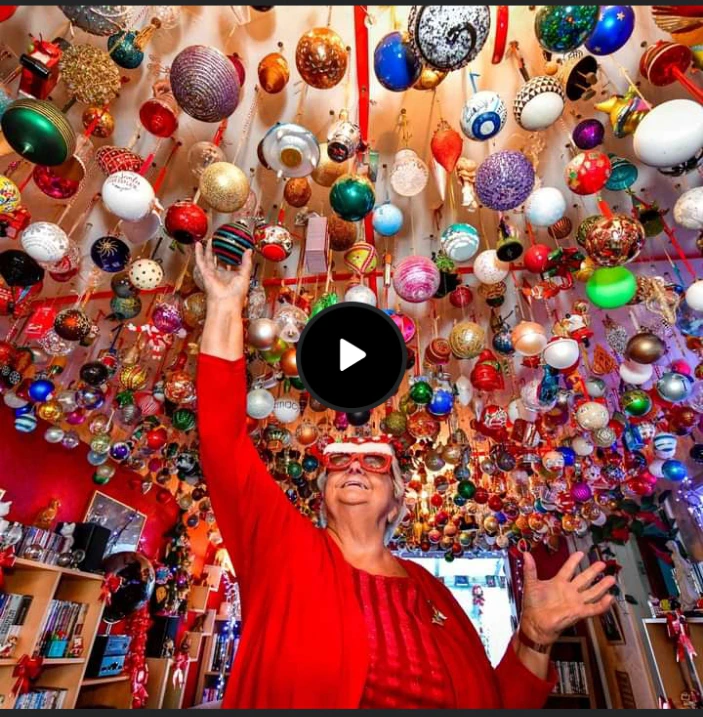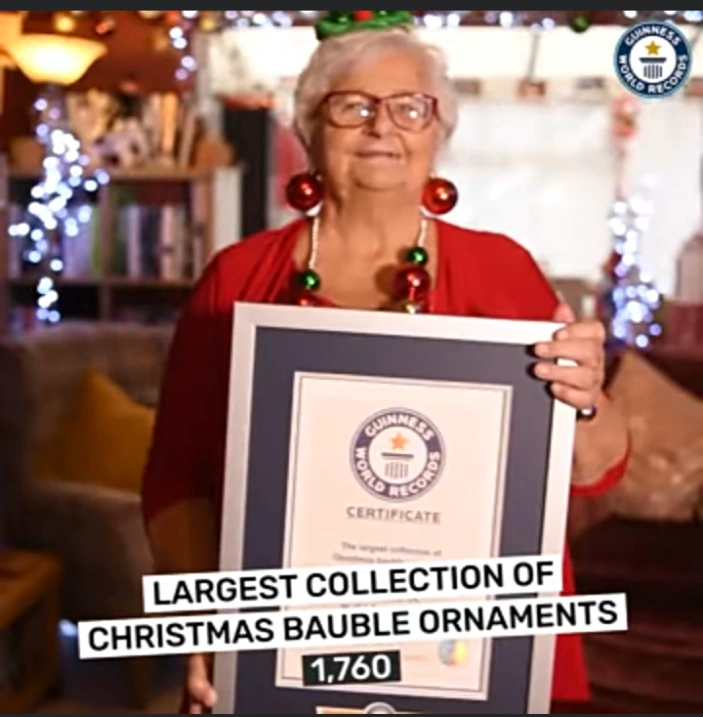 There are a lot of them as you can see in the photos in this content. Sylvia Pope is from the United Kingdom, and she's a proud holder of the Guinness world record for the person with the largest collection of Christmas bauble ornaments in the world. What's your thought about this? Please like, share, and follow me up. Thanks for reading