Have you ever been to a typical children's party? One thing that's typical in these parties are the dance competition. The clown would make two children, normally a boy and a girl, come out, and have a dance off. When they are done, he will ask the crowd to decide who the winner was by a voice vote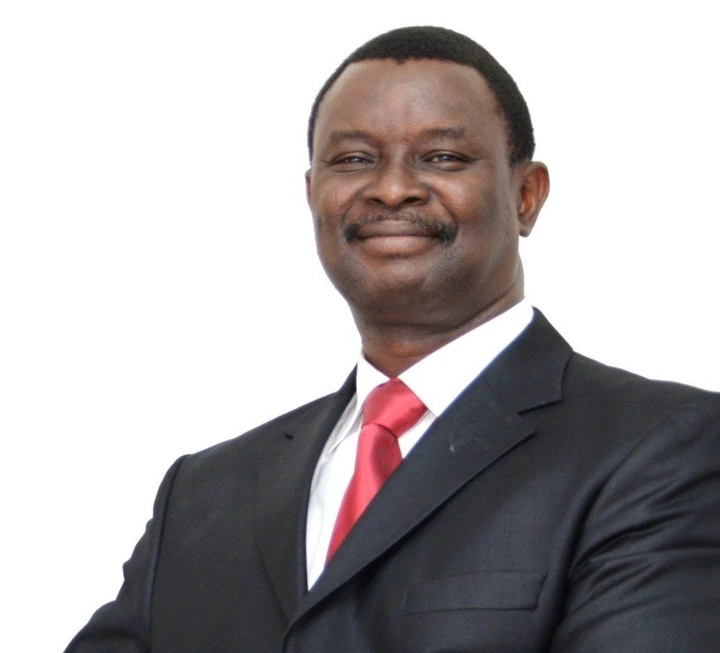 Mike Bamiloye has narrated his own experience when he saw children in a party like the one I described. He said the DJ was playing sensual music for the children, and the children were dancing in inappropriate ways. He described his frustration with the situation because some of the parents and guardians of the children were either encouraging the children, or urging them to dance even more, rather than correcting them.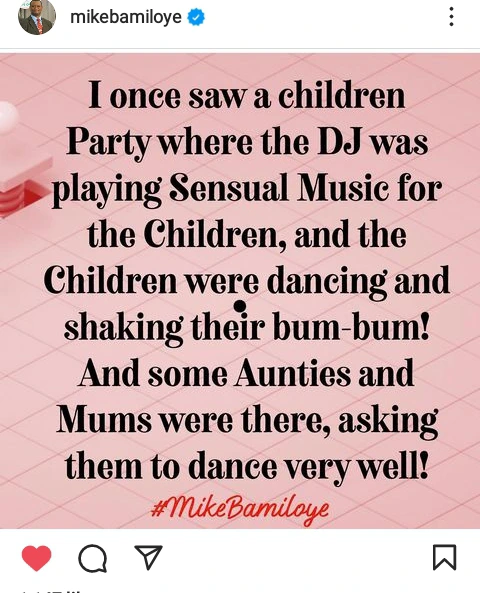 If you want to know how the future of the world will be like, check out the way the children behave. If they behave well, then you can be sure that the world will be fine; but if they don't, then we might be heading towards a dark place in the future.
The fact that the parents were encouraging these children, according to Mr. Bamiloye, shows a moral failure on their part. How would they correct something when they don't know any better themselves? I believe they play these erotic songs in their homes, and dance seductively, while their children watch and copy their dance steps in these parties.
Today's music is not even helping matters. Sex sells, so musicians sing about it, and base all their dance steps around it. Children, who want to enjoy their lives, will fall victim to inappropriate influence.
As a Christian parent, you must be intentional about raising your children. If taking your children to these parties will expose them to these acts of indecency, then you can stop them from attending these parties. If you're organizing a children's party, you can stop the clown from doing the usual dance off. You can instruct the DJs to play only Christian music at your parties, after all, there are Christian artists who sing music you can play at parties. Let's make sure our children are morally sound. Be blessed.
What are your thoughts on this? Have you been to one of these parties? Share your experience in the comments.