Nigerian Gospel singer GUC has witnessed a coincidence that rarely happens. The artiste who welcome his first child on Sunday 6th March 2022 recorded a coincidence in the day and month of the child's birth.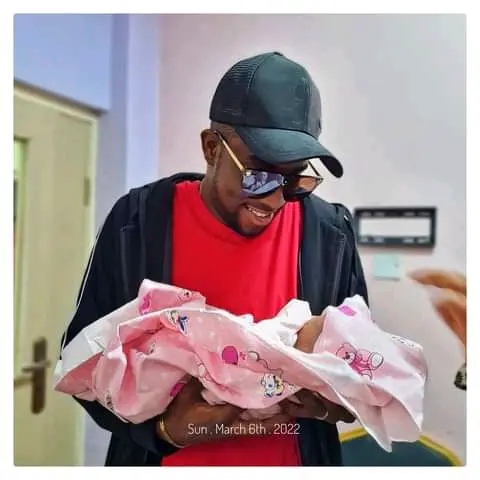 The New father who couldn't hold back his joy took to his Facebook page to announce the birth of his first child. According to him, he got married on 6th March 2021, and today being 6th March 2022 (Exactly 1 year), he has become a father.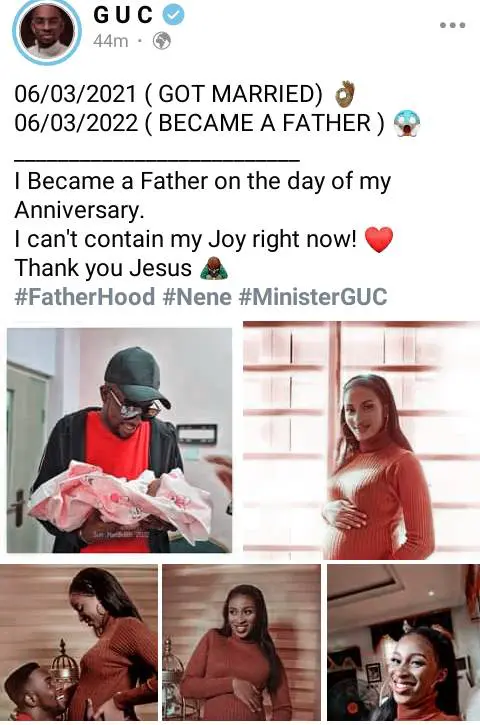 It is a rare case to see someone who would give birth to his first child the same day and month he got married. If you ask me, I would say the child is a special one. His/her birthday is now the date of the couple's wedding anniversary. This means in his home, they shall be having double celebrations (Anniversary and Birthday) every year.
Isn't God wonderful?
All of us at Nobelie Media say a big congratulations to the new parents.
May God bless and keep the child in a special way.
Please share this article on your Social Media handles.
Drop your comments below 👇👇