My Church members gang up against me, I was almost thrown out of the Church – Pastor Sam Adeyemi
It has been a tough time for a man of God who honesty runs in his DNA .The Founder and Senior Pastor of the popular ministry Daystar Christian Centre, Pastor Sam Adeyemi has recounted how some of his church members had gang up on him and also mounted pressure on him to rescind his message against tithe.This they did for fear that the church might loose it daily income.
Sam Adeyemi said this started about 2 years ago precicely, when this situation presented itself he took his time to research into the matter and came to the conclusion that the believer can't be under any curse for not paying tithe; but that people should be free to give what they have not out of compulsion but freely and willingly,for God loves a cheerful giver.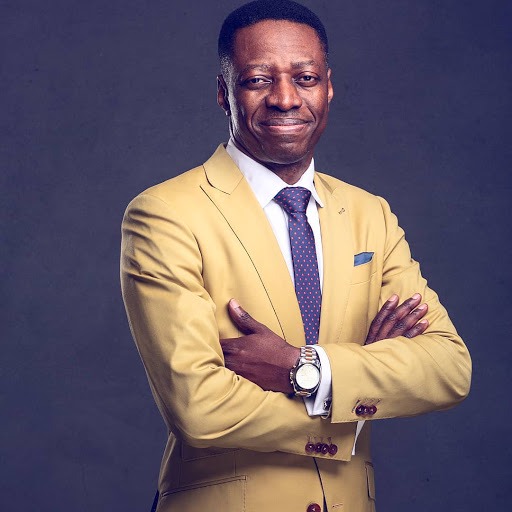 In his words he said "I speak today out of deep vision because God spoke to me. And I am empowered. I am not called to amass wealth but I am called to empower people to get it. It is a sensitive calling because when you have that kind of calling mammon will run after you. You will tie your self-worth to your net-worth. Any sign that income will go down you will become jittery and begin to manipulate"
"But as soon as I preached that message some of our members came to me and said that message would put the church into trouble. And they said to me that some people will not give again because of the message. Some of them have given sacrificially before and gotten breakthrough felt such message would make people to become lackadaisical about giving and they will not give again. They said to me that the message will affect the income of the church and that people will suffer.
"I told them I will rather they don't give than they give under threat. I said I want people to operate under freedom. But that I will not come under the temptation of lying to the people. It is a sensitive calling. It is better that the church income drops than for me to keep manipulating people. I have checked the Bible and I have found that a non-thither can't be under a curse. We are no longer under the law but under grace. If we obey one of the laws then we must be ready to obey the others. Paul the Apostle in the book of Galatia made us to understand that if we are under the law we are operating under a curse."
He said further, "God has raised billionaires in this church. Somebody came to me some few years ago and he shared some things with me. When he was going, he gave me some money and I was shocked to see the amount. I called him back and said, oga what is this? He said to me he was not prepared to see me that day that what he gave me was nothing. For me it was a lot of money. Nobody had given me that kind of money before. The man who was in his 30s said they just gave give him appointment that he would come and share his testimony with me. He came back and he said to me that up till four years ago he was coming to church on okada but as at the time he came to me, his business was having a turnover of billions every month."
Adeyemi then said there are so many of such people in his church declaring that God is going to raise more billionaires in the church. He however stressed that people should not allow the power of mammon to overcome them..
Do you think Pastor Adeyemi should continue upholding righteousness and doing what is Good? Or should he succumb to fear of men and turn the Church to a business centre?.