A Catholic priest in Malawi, known as Rev. Fr. Kelvin Ugwu, took to his social media page and cried out over his health challenge in Malawi.
Rev. Fr. Kelvin Ugwu said that he has been sick for some time in Malawi and he has searched everywhere to buy Goya oil that he will drink, but he could not find it. Stressing that the sickness started when he made a video in Malawi and a white cat was staring at him. Fr. Ugwu, however, said that he has never seen a prayer-less and anointing-less country like Malawi. More so, he noted that some people may not understand what he is saying because they are not on the same level with him in the spirit realm.
According to Rev. Fr. Kelvin Ugwu, he said: "Since I have been sick, I have searched everywhere in this Malawi to buy Goya oil to drink, at least two bottles, but I can't find it in any shop here. I can't believe this country doesn't have Goya oil. What sort of prayer-less, anointing-less country is this? No wonder there are lots of evil forces here. I remember when this sickness started, it was immediately after I visited this village and even had the audacity to make a video with a white cat looking at me. The white cat is not ordinary. Just looking at her eyes is like that of one old woman in my village. Some of you will not understand this because you are not in the level I am in the spirit. My level is at the higher echelon, not the level of the poor masses. Do you get my point? I need Goya oil please, I have to also pour the oil into my water to bath".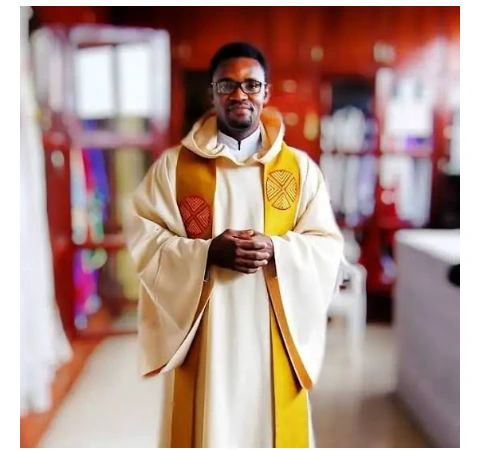 Looking at what Rev. Fr. Kelvin Ugwu said, he believes that the Goya oil will heal him if he drinks it, but he has searched everywhere in Malawi and he could not find it.
What do you think about Fr. Kelvin Ugwu's statement?
Do you think that Rev. Fr. Kelvin Ugwu should pray for his healing instead of him depending on drinking Goya oil?
Let's have your opinion in this regard, thank you.