Nigerians accuse Pastor Adeboye for having Double Standards concerning Election.
Some Nigerians on Twitter have accused the general overseer of the Redeemed Christian Church of God of having double standards. They said this in response to a tweet he sent out, warning Nigerian leaders not to allow the powers that come with the positions they occupy to get to their heads.
He warned that God is still in charge, as he is the President of presidents, and he can remove any leader whenever he wants.
In the comments, some concerned Nigerians began to express their disappointment in the man of God, and the way the church ordains pastors.
One person observed that Remi Tinubu, who is the wife of the APC presidential candidate, the Vice President, Professor Yemi Osinbajo, as well as other notable figures concerned with this election, were pastors in his church. Others saw this as a kind of double standard, probably because the man of God might support his pastors. Some others urged him to speak out concerning the happenings of the elections.
You can find some of their responses below 👇👇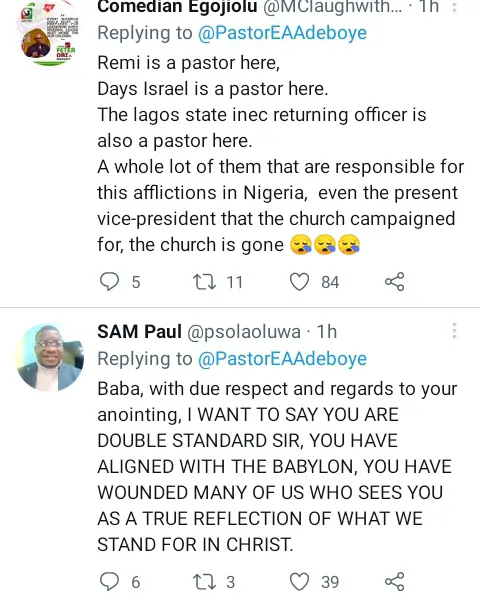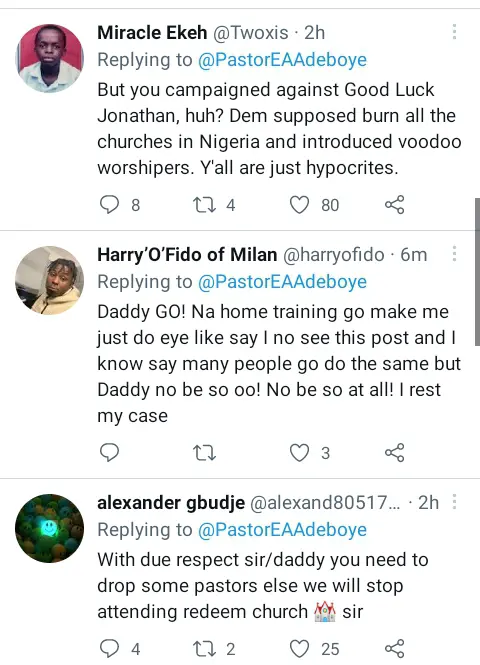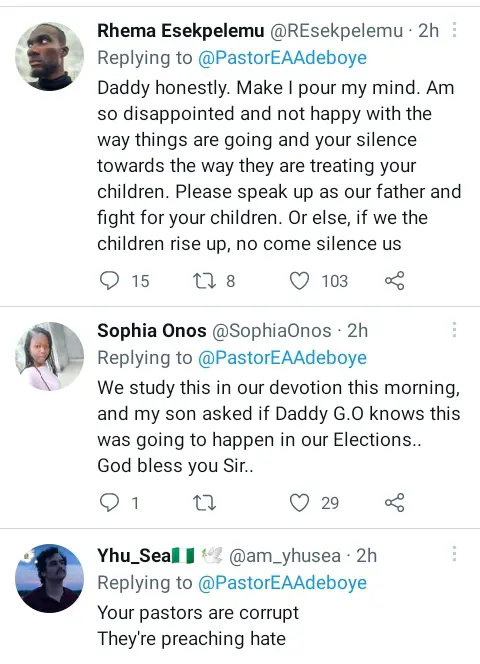 What are your thoughts on this? Share them in the comments. Be blessed.