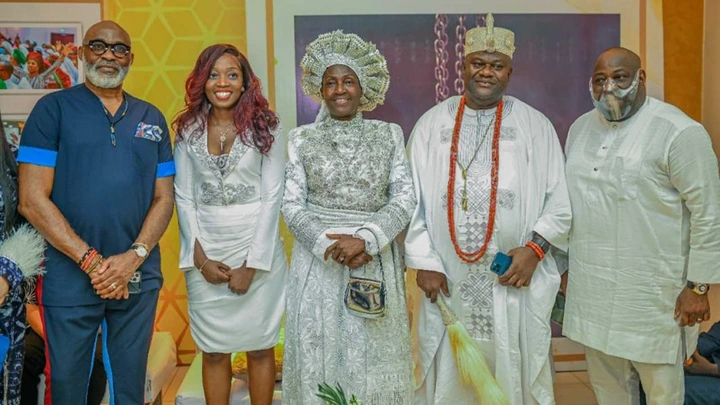 Prolific Nigerian filmmaker, Ola Ajayi, is set to release her gripping documentary on the Cherubim and Seraphim (C&S) church, popularly known as White Garment Church.
Narrated by Nollywood legend, Richard Mofe-Damijo, the biopic-esque film focuses on the life of the now-canonized church's founder, Moses Tunolase.
According to Ajayi, it was important to document the history of such a church, from the viewpoint of its founder.
"We took viewers on a journey into the world of the C&S church, exploring its origins in the ancient city of Ikare in Ondo State, Nigeria and how from this small town which was predominantly filled with traditionalists at the time steadily grew a church with a huge following worldwide.
"We took an in-depth look into the myths that have surrounded the church for almost a hundred years and the various internal conflicts and struggles plaguing the church and how a new generation of millennials within the church have begun to change the narrative with a goal to demystify and enlighten people on the practices and doctrines of the C&S church.
"We brought to fore the fact that the church places special emphasis on the direct personal experience of God through Baptism of the Holy Spirit as shown in the Biblical account of the Day of Pentecost and nothing more. "This is a fact-based production," she said.
Ola also revealed that Reverend Esther Ajayi of the C&S, Chief Dele Momodu, Special Apostle (Dr.) Oladipupo Okeyomi, Chief Bankole Babatunde, the Amokele Ikare, Baba Aladura C. Tunolase, Michael Ebahor-Erebi, and Frank Adegoke, were among the clergypersons and dignitaries involved in the production.