Pastor Funke Adejumo spoke to her members about the fact that God still performs miracles if we believe in him. She revealed that when she got married, one of the in-laws confided in her mother and asked, "Can this one ever have a child? She asked that question because she's so slim. Fortunately, God gave her big children.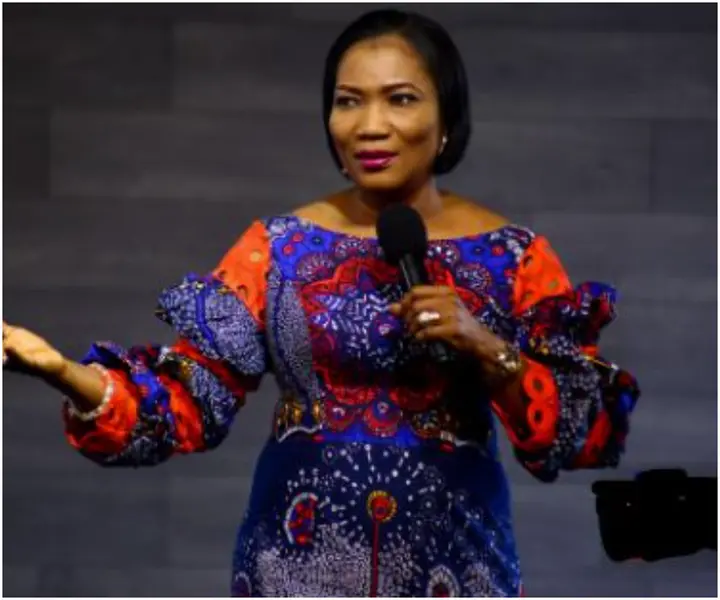 According to her, one of their pastors waited on the Lord for 13years for a child, his wife was in the protocol department. She will carry her bag, her bible and would protect members. Somebody abused her for her childlessness. But when she got pregnant, she deliver a set of twins after 13years. She said that they were on the floor at Grace Villa praising God when her husband told them. It was an emergency thanksgiving.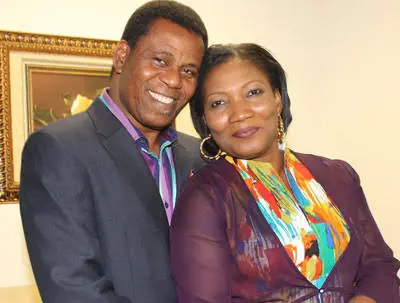 Finally, she said that the Lord said to them, "if you can praise me, I will repeat it." Three months after, the woman was feeling somehow. When she went for a test, she was pregnant again and later gave birth to another twin. In 13 months, God gave her four children.
Source: NDEPO TV