Kemi Oyedepo the daughter of Bishop David Oyedepos founder of Living Faith Church told her fans on Facebook that she finds icecreams irresistible.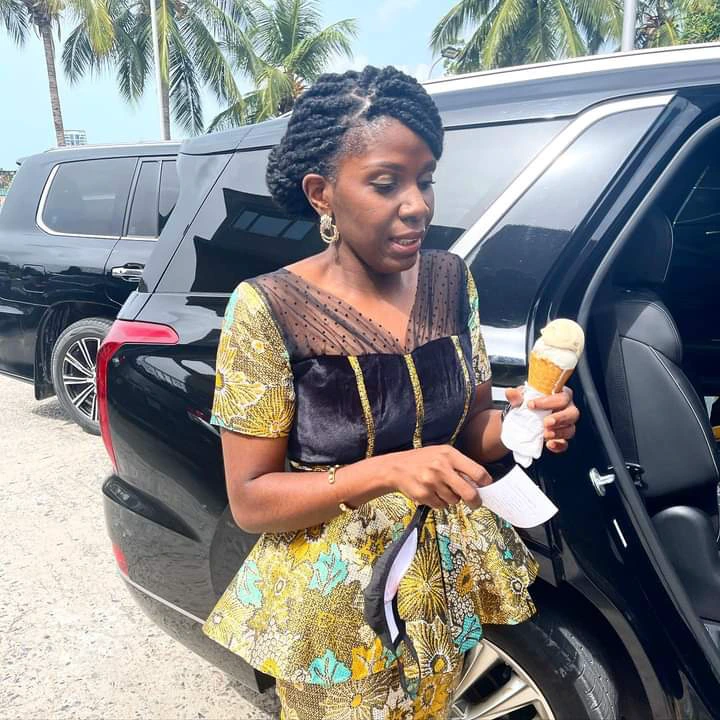 She is a professional relationship coach with some books to her credit.
Kemi, the daughter of one of the most flamboyant Bishops said that she even had to go to the gym to burn off the fat she has acquired form eating ice cream. She shared a photo of her self holding ice cream in her hands and her followers were reacting to it.
She posted:
"Should I? Should I not? Well… I sure DID last weekend. And paid for this 'mistake' all week at the gym. That my trainer is…
Why do foods/pastries/deserts that are not the best for us, taste ssooo good?"
Reactions quickly followed from her followers:
"Woman of God, that ice cream looks yummy for me without the sugar cone. All the best with the courtship course coming up shortly"
Anastasia Godwin Ugah
"More grace beautiful mama"
Adebayo Oluyinka
"A little indulgence is okay"
Smily Ima