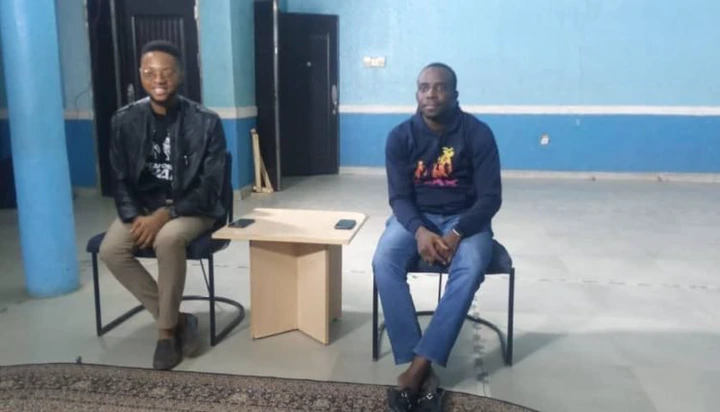 LAGOS – The General Overseer of the Redeemed Christian Church Of God, Pastor Enoch Adeboye, Bishop Wale Oke and several other ministers of God are set to minister at the 5th edition of the Young Ministers Retreat (YMR).
The revered men of God are among those who will be ministering to over fifty-thousand (50,000) youths in the 3-days fasting and prayer program.
Convener of the YMR program, Pastor Daniel Olawande who is a Youth Evangelist in RCCG disclosed that the program is focused on raising Godly generation that will rise as kingdom Ambassadors in every sector they find themselves.
Pastor Olawande added that the focus is that those who will come for this program, will be equipped with God's word and wisdom via prayers and direction.

"We are ambassadors of heaven so we trust God that every believer that come to this meeting will be thoroughly equipped so that they can stand for God wherever they are.

This is the 5th edition and thousands of young people have been raised. This year, we are transiting into a Non-governmental Organization through a platform known as 'YMR Global Initiatives' whereby people that are coming for the training can also be employed and also taught soft skills in technology and marketplace readiness."
He further noted that over 20,000 physical attendees were recorded last year and about 2 million online.
"There's is an attendance projection of 50,000 and double of last year, 4 million, expected online for this year's edition.
YMR is not only for ministers, it's for every child of God who are between the ages of 18 to 35, however, older attendees are always present and welcome too.

YMR is scheduled to hold at the RCCG teenager's auditorium from 27th to 30th of December, 2021.
The event is interdenominational; and has attendees from nations all over the world" he said.
Paster Daniel Olawnde who is married to Pastor Nifemi Olawnde, says he has a desire for this generation, and still feels like he hasn't done enough.

"The aim of YMR is to prepare young people for the next year and to equip young people in the godly way.
It is also to turn young people to God and hence cut down on social vices by young people.

The Program of events focuses on varying subjects like Emotional Intelligence, Career, Finances, Business and more. Nonetheless, spiritual growth and enhancement is the main focus."

Other guest ministers that will be at the YMR retreat include; Pastor Paul Enenche, Pastor Jerry Eze, Reverend Samson Ajetunmobi, PFN Chairman Oyo state, Music ministers, Pastor Dunsin Oyekan, Femi Okunuga and several other ministers.

Pastor Olawande added that people are going to be attending the event from different countries and all safety measures against COVID-19 are going to be strictly observed.