Pastor Ibiyeomie Revealed Reason Why Nokia Lost Out In The I.T World
Dynamism entails being consistent to change. A dynamic brand would keep improving in the various products it produces, and keep churning out impressive brands that would keep people deeply connected to it. It is not about churning out new products alone, but also improving on what would make the product standard, as such, people would keep patronizing them. This same applies to human beings. You must be ready to accept change and constant improvement or else you are liable to lose out on vital achievements that should move you forward per time. In this respect, Ndepo Tv has shared a message, delivered by Pastor David Ibiyeomie of Salvation Ministry on the importance of dynamism which is what Nokia Phone producers lacked that made them lose out of prominence.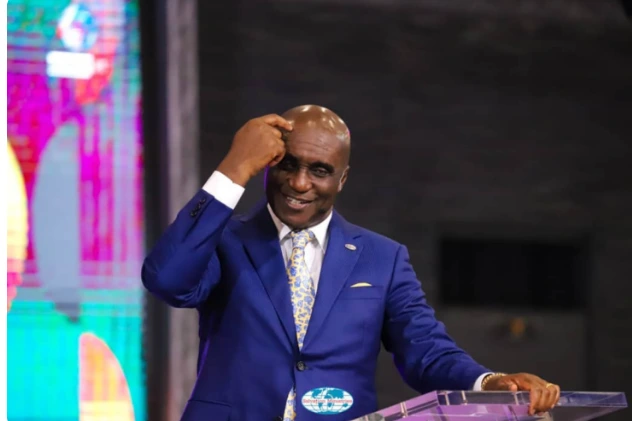 As shared by the cleric, Creativity will become dynamic when you are innovative. If you are creative and you are not dynamic you will lose creativity. Nokia lost its market because they were creative but they were not dynamic. Nokia was producing the best phone but they were not innovative, they were not dynamic they refused to accept change, even in the phase of change they refused to accept it. So many other mobile phone companies came and introduce unique products with features that keep improving over time. People love new things, and once you keep improving and introducing new ideas to your products, you would be endeared to the mind of people.
According to a source, the cleric has also reiterated that the most successful people are those who are looking for new and better ways to achieve better goals. A good product would keep improving in its brand without failing. People want innovation added to ideas. If you have a very outstanding product that you introduce to the market, you must immediately start to research how to improve on it because, very soon, people would be tired of it.
The same thing applies to the life of human beings. You must keep improving, and moving away from obsolete ideas. The more you are open to innovations through research and improvement, the more you maintain your relevance in the world.