Death is an inevitable occurrence that could happen to anyone. It is a no respecter of man. It is true that every one will definitely die but no parents would be happy to bury their own children.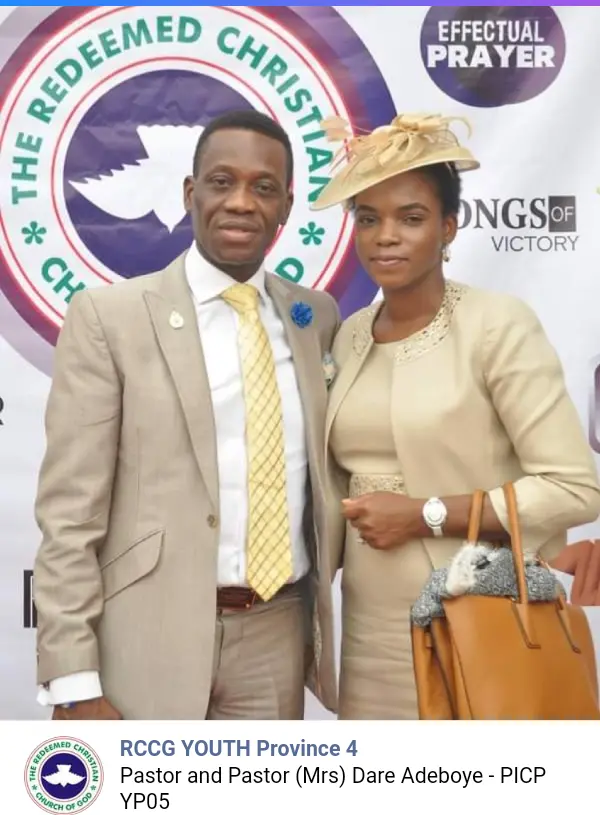 Late Pastor Dare Adeboye and his wife, Temilade Adebye
So unfortunate and saddening to all members of RCCG(Redeemed Christian Church Of God) as one of Pastor Adeboye's son, Dare Adeboye is comfirmed death by Legit. ng Breaking News.
Recall that Pastor Dare Adeboye is the third child of Pastor and General Oversea, Redeemed Christian Church Of God whom he addresses as his miracle child.
Pastor Dare Adeboye was said to have died in his sleep. According to reports from trusted sources, his wife Temilade Adeboye has narrated how her husband had come back from a ministeration feeling very tired and exhausted that he didn't wanted to be disturbed instead he had gone straight to his bedroom to sleep. Temilade Adeboye had revealed that she waited for her husband to wake up but his sleep became so unusual that she had to call his numbers.
Late Pastor Dare Adeboye in the pulpit
When she had discovered that he wasn't picking up his calls, she broke into his room only to find him lifeless.This is so pathetic!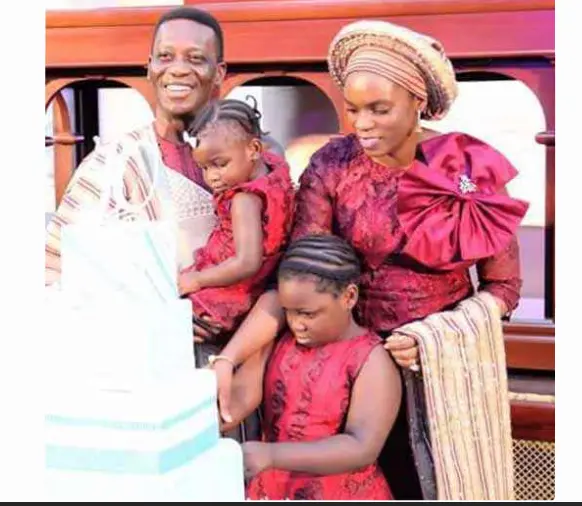 Pastor Dare and his beautiful family ☝️☝️
Pastor Dare Adeboye was a vibrant man of God whose method of winning souls for Christ through his preachings, cannot be easily forgotten. The news is in deed a very painful one and a shock to all members of his church but God knows why he called him home so soon.
Daddy Adeboye, RCCG, addressing his late son, Dare as his miracle child before his death
Pastor Dare Adeboye was supposed to celebrate his 43rd birthday in June this year but unfortunately died at 42.He was survived by his beautiful wife, pastor mrs Temilade Adeboye and his two beautiful daughters.
See more pictures of him below
Late Dare Adeboye with some members of his church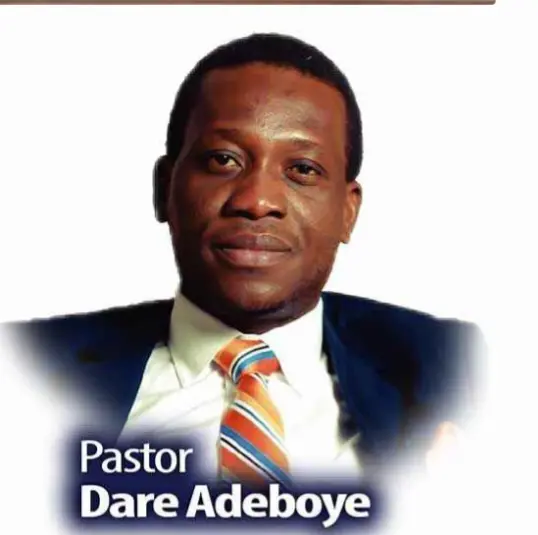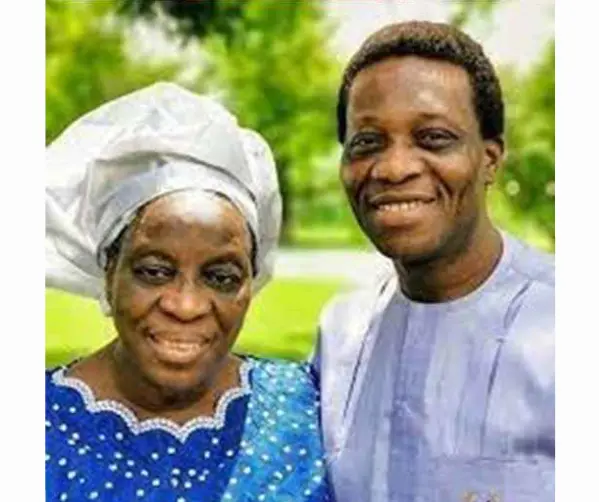 Late Pastor with his mum, pastor mrs Foluke Adeboye, mummy G. O
May His soul rest in Peace!