Earlier this week, it was reported that a 24 years old lady, whose name was given as Precious, was killed by her lover for ritual purpose, but nobody knew until the stench from her corpse started coming out.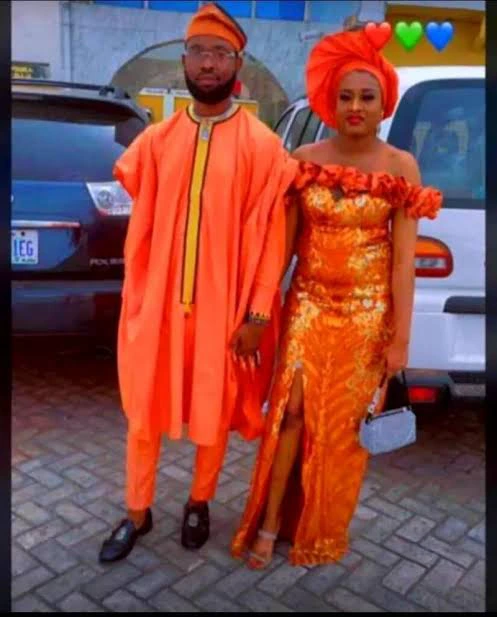 It was made known that her 34-year-old boyfriend, whose name was given as Maxwell Njoku, was the one who killed her and kept her corpse in the house for six days before he was eventually exposed by neighbours.
It was reported that prior the unfortunate incident that happened at No 17, Aso Oke street, Seaside Estate in Badore community of Ajah, Lagos, the suspect organized a party inside the same house, as his friends came over to party with him and his deceased girlfriend but the next day, he murdered her inside his sitting and kept her corpse in the kitchen, and was also sleeping with the corpse every night, as instructed by his herbalist, before returning back to the hotel he lodged after killing Precious.
Njoku during parade revealed it that, he used his girlfriend for ritual and that, he was instructed to sleep with her corpse for seven days but, was caught on the sixth day, as neighbours reported him to police after they saw a towel soaked with blood, the deceased slippers and her shaved hair beside their fence, and it was then they knew that the offensive odour they have been perceiving was coming from a dead body.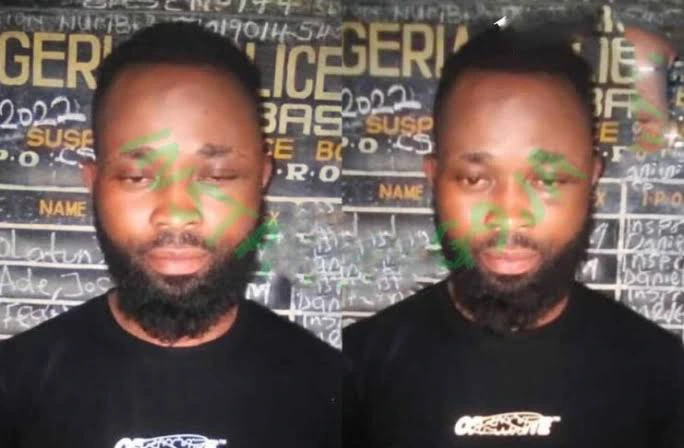 Njoku's picture after he was arrested.
However in a news that was published by Vanguard Newspaper online this morning, it was reported that the suspect's neighbour, whose name was given simply as John, while talking to Vanguard correspondent regarding the incident, said that, the suspect and the deceased moved into the house last December and that, the deceased hardly come out from her apartment, but the only time they do see her is whenever she was going out with the suspect.
Another neighbour, who spoke to Vanguard correspondent said, Precious do wake up every night between 3am to 5am to pray and that, she do end her prayers with "God arise and let my enemies be scattered" and thereafter, she would conclude with Igbo songs."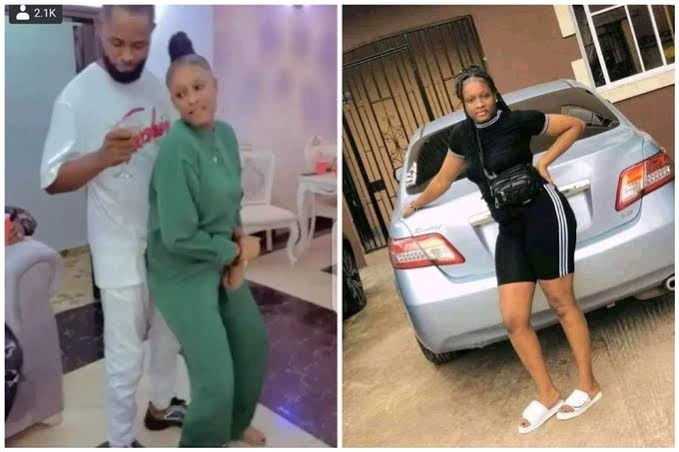 Additional information made it known that Njoku was arrested, after a commercial motorcyclist who knew his movements, revealed the hotel where he lodged after killing his girlfriend.