Dorothea Hagin, prophetess of Women at the Cutting Edge Ministries, has shared her marital woes that led to the end of her 25-year marriage with her husband.
Dorothea Hagin stated in an interview with Joy News on a Walk With Jesus that she has trusted her husband for 25 years and has fully dedicated her time to supporting his ministry.
However, there was a time when a lady in the church secretly had an affair with the pastor and had two children for the revered man of God.
The pastor did an excellent job of concealing all forms of communication with his baby mama, but Dorothea once discovered a receipt for the purchase of a baby item in his drawer, which raised suspicions.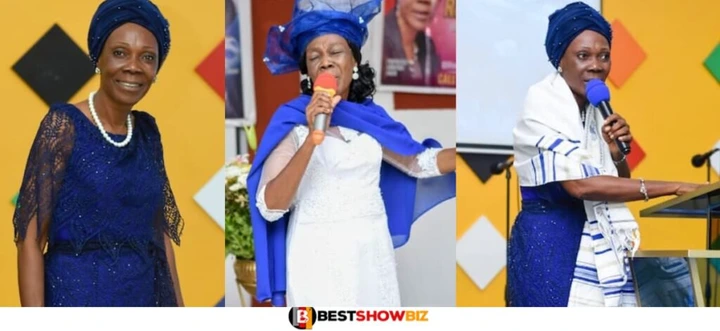 Life became unbearable for the innocent woman whose husband was constantly publicly disrespected by the lady in question from that point forward.
After several rounds of denial, the man admitted to his crime, and the 25-year marriage was annulled.
After the divorce, Prophetess Dorothea Hagin's world came crashing down as the man seized all of her properties and left her with nothing.
She began sleeping in unfinished buildings and struggled to get back on her feet in order to establish the Women at the Cutting Edge Ministries to assist women who were struggling in life and marriage.