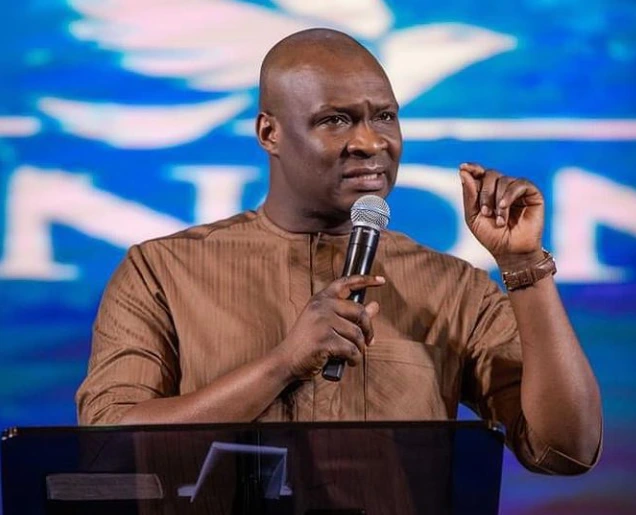 The Nigerian Televangelist and General Overseer of Eternity Network International (ENI), Apostle Joshua Selman has addressed misconceptions about prosperity.
He said one of the major misconceptions people have believed about prosperity, is that prosperity is all about money. "The word 'Prosperity' comes from the word 'Prosper'. It simply means, to do well. It has nothing to do with money. The word prosperity is an attempt to describe someone who is advancing and making progress. When you're excelling and making progress, it is said that you are prospering. We connect it to money today but it does not necessarily have anything to do with money," Apostle Selman said.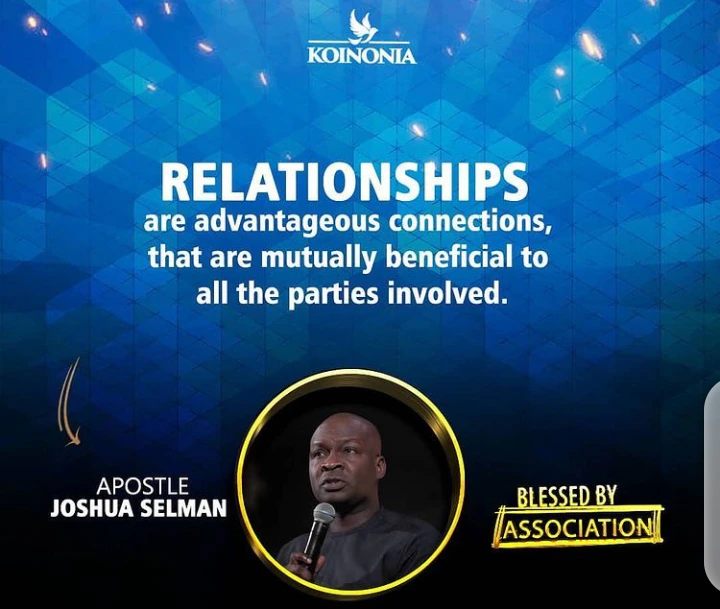 He said there are five levels of prosperity and the highest level of prosperity is spiritual prosperity. "There are five levels of prosperity. In this God's kingdom, when you said you have prospered, it has to be five over five (5/5). Number one, spiritual prosperity. That is the highest level of prosperity given to the believers. What does spiritual prosperity means? Being born again, filled with the Holy Spirit, learning the ways of God and loving Jesus with all your heart. The second level of prosperity is called mental prosperity. What does it mean to be mentally prosperous? It means to be developed, to outsourced superior belief-systems about God, life, your ideology, your philosophy that are lined up with the scripture. That you get to a point where you're enlightened and able to deploy the creativity of your mind for the betterment of your life," Apostle Selman said.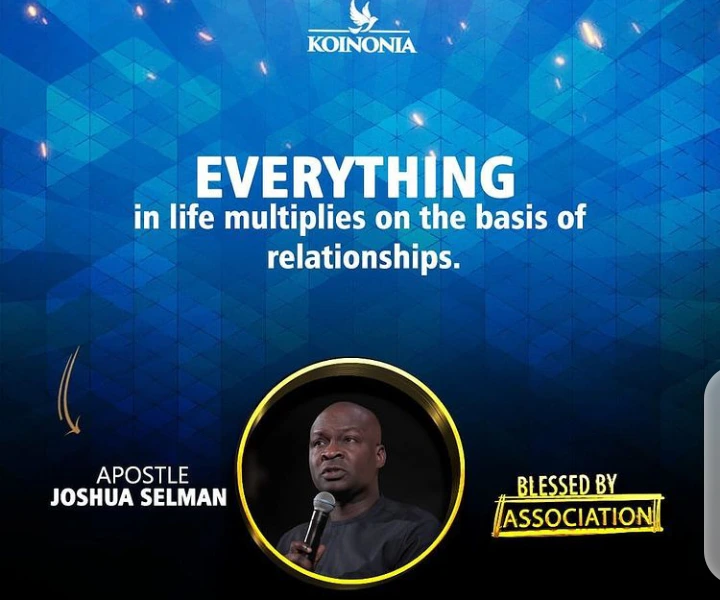 Apostle Selman said the second level of prosperity is the extent of development of the mind, and people's mindset is the only authorized channel for God and even for Satan to access their life. He implored people to get rid of unhealthy belief that they imbibed through culture, past failures, past experiences, negative associations and all kinds of negative exposures.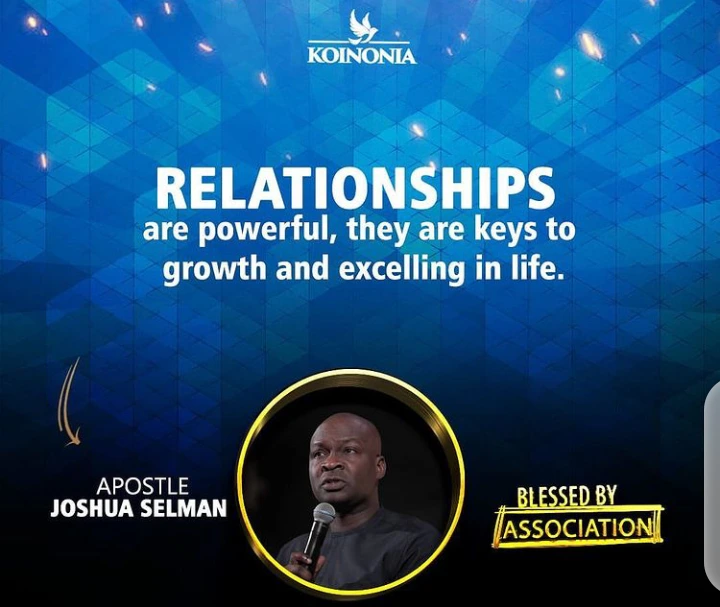 The clergyman said Africans has interpreted extravagant lifestyle to prosperity, especially when it comes to excess eating. "The third level of prosperity is called bodily prosperity. Exercise, drink water and watch what you eat. If you deteriorate your body through carelessness, you won't live long. Africans interpret prosperity as extravagant in eating. We have been given the mentality that, such kind of scenario equals prosperity but it is not so. Seek out health advice from medical practitioners and strictly adhere. Watch your health. The fourth level of prosperity is financial prosperity. You can see that what we have called financial prosperity is only one part of prosperity. What does it mean to prosper financially? It is to sustain the ability to totally conquered poverty, lack and the negative effect that comes with them," Apostle Selman said.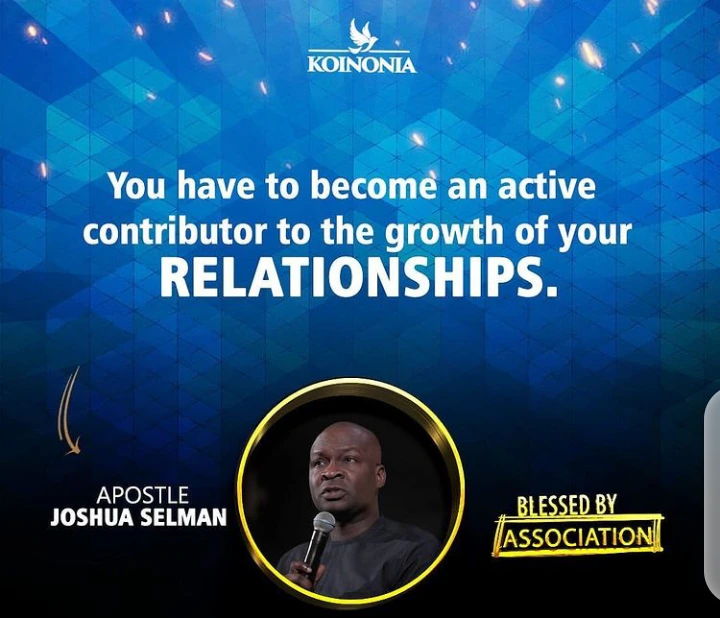 He said anything money can buy, relationships can buy it too and he urged people to not ignore relationships in the quest for money. "The last level of prosperity is relational prosperity. It is when God blesses you with strategic destiny relationships that gives you an opportunity to experience love, an opportunity to care and to connect to people and live a meaningful and productive life, because by and large, when all is said and done, it is relationship that will be the last man standing. First, your relationship with God, family and useful people around you. Do not neglect relationship in a bid to pursue money. Many people have thrown away strategic destiny helpers because they are looking for money, and when they got the money, they're are lonely. Money itself is not useful, it's only useful because of what it does to men. So, do not ignore men. At the end of your life, it is not paper that will bury you and give you a befitting burial. Relationships are powerful. Everything money can buy, relationship can buy it too," Apostle Selman said.