Reactions As Daystar Church Founder, Pastor Sam Adeyemi's Only Son Bags A Master's Degree In USA
Many people have been reacting to pictures of the son of the popular Nigerian pastors, Pastor Sam and Nike Adeyemi, David as he bagged a Master's degree in a United States of America's University.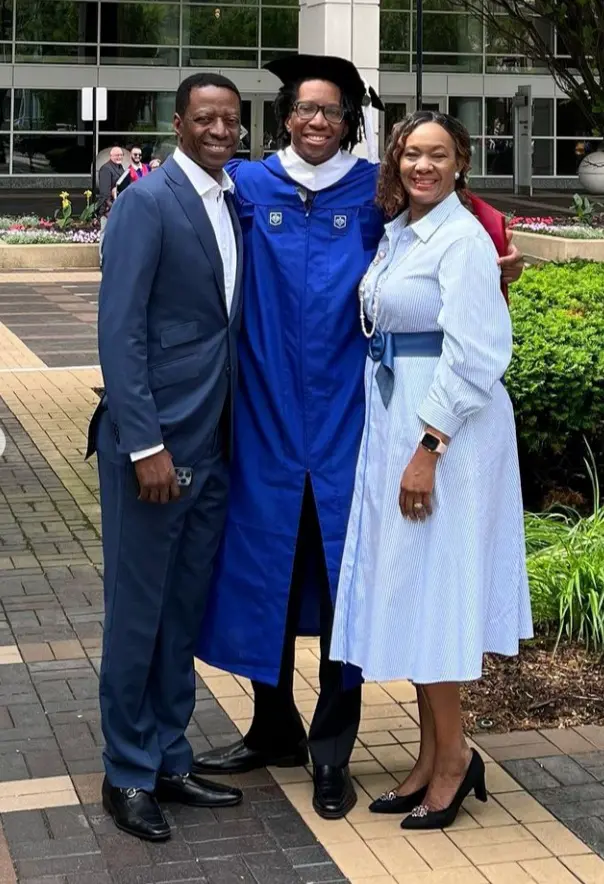 The proud mother of the brilliant boy took to her social media page to share the good news with the public as she celebrated her son for the great feat.
She wrote:
Not a day for long stories on parenting, patience, process and all. Purely Expressing my joy in seeing this milestone by the grace of God. A few pics to document the day of celebration with our David as he bags a Masters in what He is passionate about. Thanks to everyone for the love and good will expressed.📌Happy to see yours soar no matter the obstacles in their way. #abrightsaturdaymorning #gratitudesunday #june11th #2022 #mastersdegree✔️ #creativechildren #creativechildrenandparents #jesuslovers #familyfirst #gratefulmoms #gratefulheart #thankyoujesus #thankyoufriendsandfamily #samandnikeadeyemi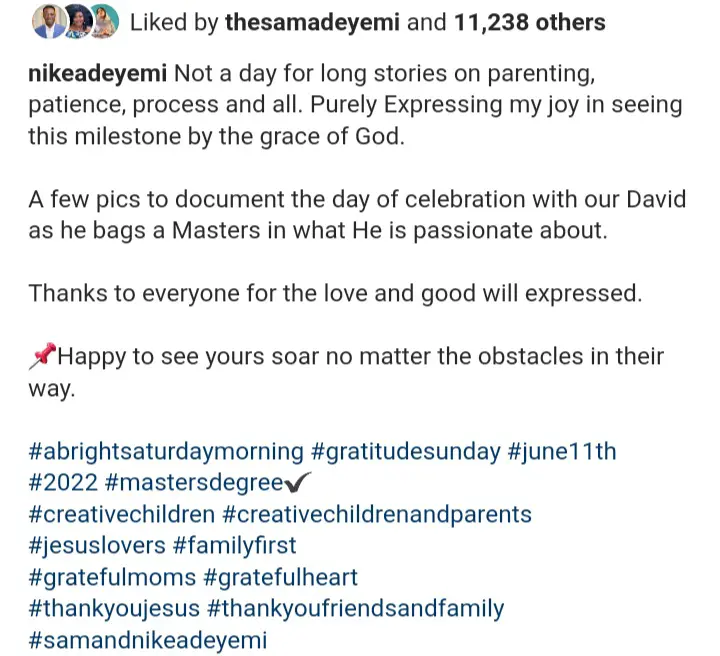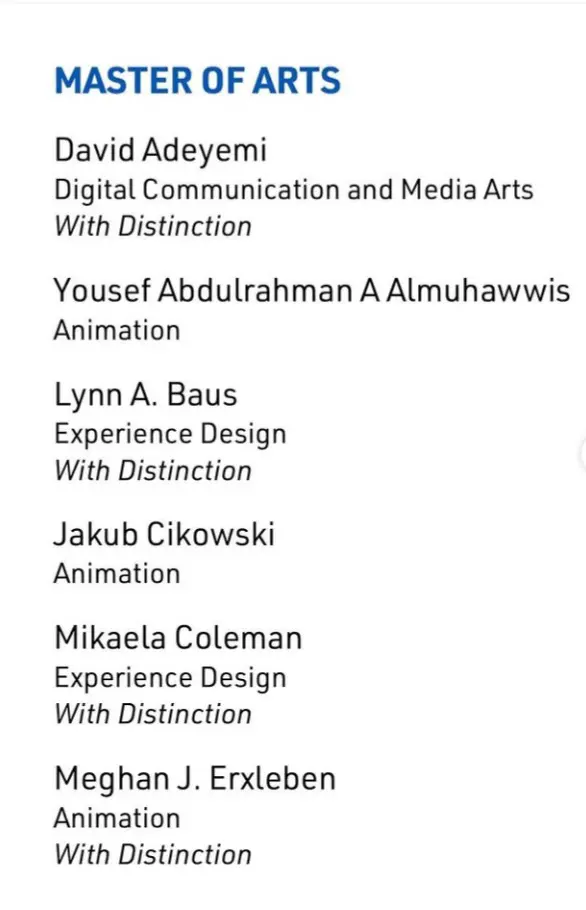 David Adeyemi, who is the only son of the couple, bagged his Masters in Digital Communications And Media Arts, which the mother described as what he is passionate about, with distinction at the DePaul University, Illinois—Chicago.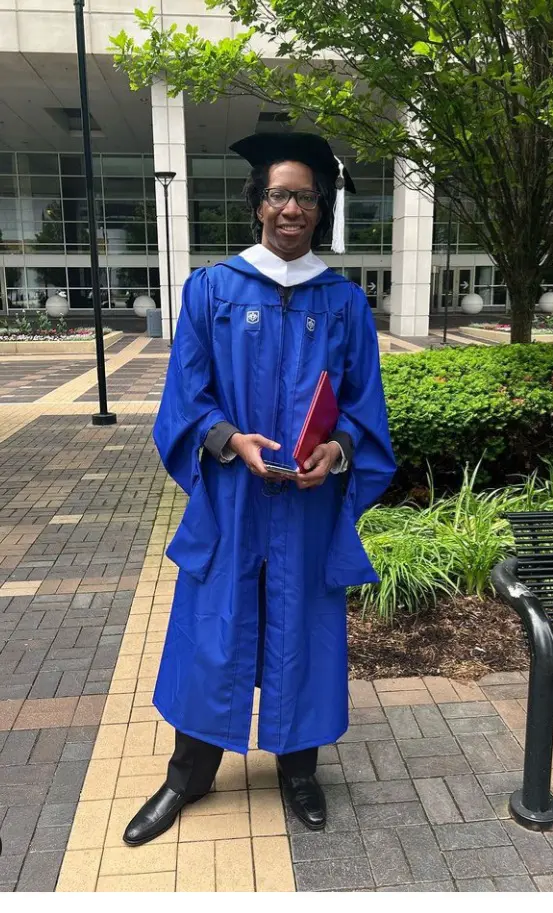 However, many people have been congratulating the family for the good news, wishing them more blessings. Some also could stop talking about the striking semblance between the son and the father, and jokingly calling them twins.
Pastor Sam is the senior pastor of Daystar Church, with his wife, who is also a pastor, as the deputy senior pastor. The couple, who has been together for many years, with three grown up children, are global speakers, with hundreds of messages to their names.