RiSee What God told me After He Gave Me The Mandate to Ministry – Bishop David Oyedepo
The Leader of Living Faith Church (Winners Chapel), Bishop David Oyedepo, has in a video revealed what God told him after calling him to the ministry.
He said God told him that He didn't call him because he is smarter than others but He just gave him a privilege. God also told him that he should not abuse it because there are hundreds of people who are better than him and are yet to be given such a privilege.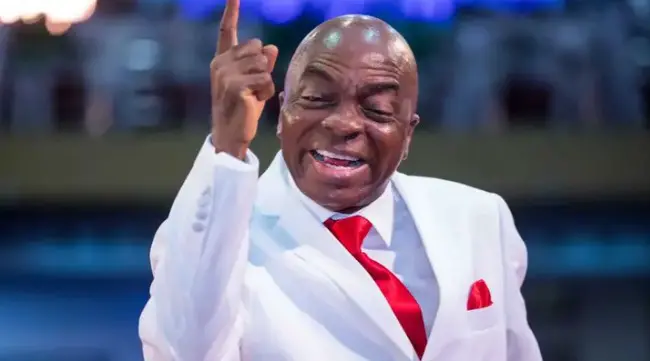 He told his members that they are in the ministry because they are privileged, not because they are the best, and nobody can raise his shoulders against God.
In the video, he said:
"God said to me, 'I have not called you because you are smarter than everybody, I've only given you a privilege. Should you abuse it, there are better hundreds at the door. He told me that after He gave me the mandate. There are better people than every one of us. So, no one can raise his shoulders against Him".
Feel free to leave a comment and follow us for more updates. Thanks.