Pastor Poju came under criticism after a tweet he made on Twitter which he later deleted.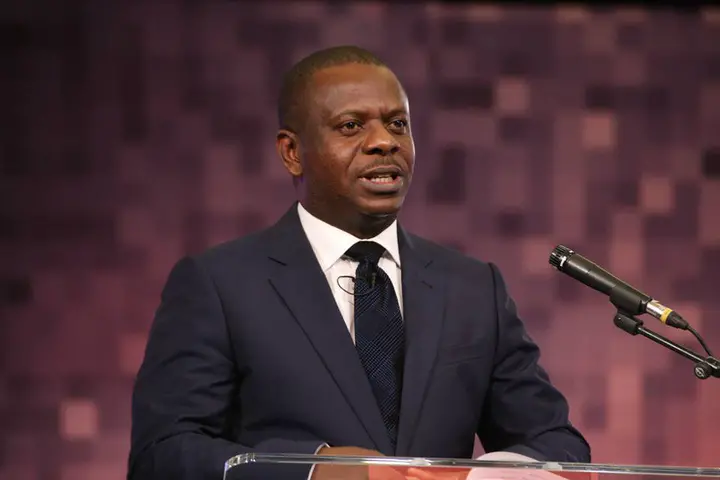 Following the controversy surrounding Pastor Poju Oyemade's tweet, investigative journalist, David Hundeyin has asked the man of God to stop speaking.
Pastor Poju's tweet caused serious controversy after it was assumed he was speaking against the presidential ambition of Peter Obi.
Obi is the presidential candidate of Labour Party.
Hundeyin reacting to the pastor's recent tweet thought to be against Obi, shared a 2015 tweet of the pastor praising Buhari emergence as president.
Hundeyin added:
"If this was the height of your own (allegedly divine-inspired) wisdom just 7 years ago, I think you have earned a lifetime pass to SIT DOWN AND SHUT UP when young people try to fix the mess you created.
And if you insist on offering your deformed opinions, then take what comes.
When I was 25 in 2015, I did not vote for a 3x coup plotter, believing that he "has the capacity to change the course of this nation."
Clearly at 25, I was smarter than Poju Oyemade.
I think he has earned the right to shut the whole Bleep up.
Forever."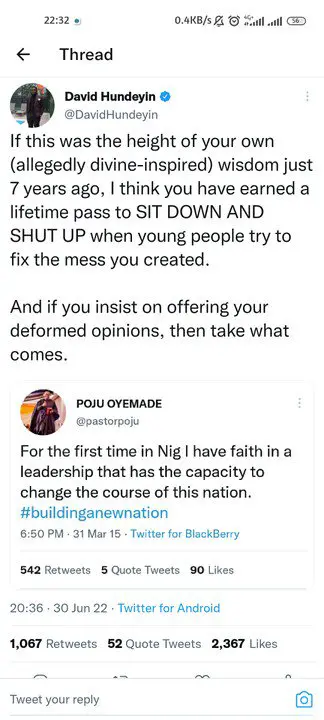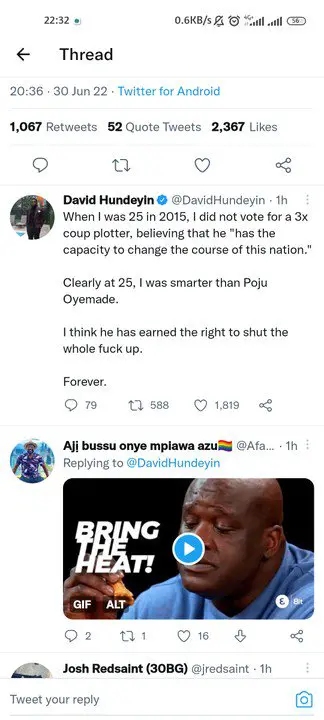 See Poju's post that forced Hundeyin to react: