Some people will say Prayer is the key but I strongly disagree with that – Pastor Kumuyi give reason
The General Superintendent of Deeper Christian Life Ministry, Pastor W.F Kumuyi ministered on a live-streamed video that was shared with the public via his Social media page.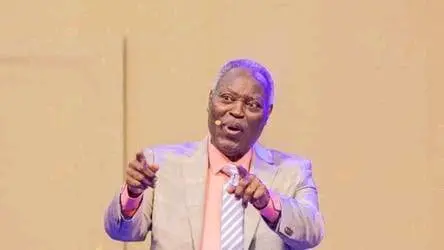 While speaking the cleric reportedly read from Deuteronomy 7:12 which says
"Wherefore it shall come to pass, if ye hearken to these judgments, and keep, and do them, that the LORD thy God shall keep unto thee the covenant and the mercy which he sware unto thy fathers:
Speaking further Kumuyi said
"Some people will say that; Prayer is the Key. But I Disagree With That. Why did I say so? Listen! If you engage in prayer all the time without obedience to the word of God, your prayers will be in vain. And for this reason, your prayers will have no answer. But when you obey God's word and his commandments, His blessings shall be made manifest upon you.
Deuteronomy 28:1 says "Now it shall come to pass, if you diligently obey the voice of the Lord your God, to observe all His commandments which I command you today, the Lord your God will set you high above all nations of the earth.
Fast forward From 2 hours 16 minutes 13 seconds.
Watch The Video Here