The Beautiful Story of the Family of Deborah Paul-Enenche And Sam Uloko (The Ulokos)
This is Sam Hawthorn Uloko an Accomplished Entrepreneur and an Emerging Success Story. he is the 60th Child of my father, he's the only one my father named ULOKO after his own father(Uloko Akor).
Of the about 400 people who came out of the Loins of Uloko sons and daughters,
Sam IS THE ONLY ONE WHO HAS ULOKO AS HIS FIRST AND LAST NAME in our family.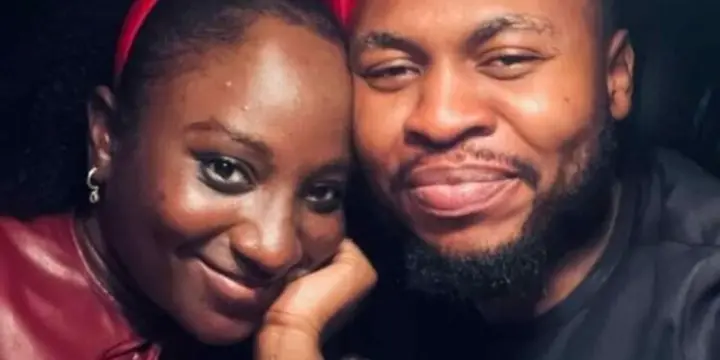 He was born into Greatness, he had Greatness Thrust upon him and indeed he is Achieving Greatness.
This Weekend he'll walk down the Glorious Isle to Exchange Sacred Vows with his Heartthrob, Deborah Paul-Enenche
Deebee as fondly called is an anointed Minstrel, a renowned recording artist, a Fashion Statement, a Social Media and Youth Influencer, and thought Leader. She's also a Member the Nigerian Bar and a Solicitor of the Supreme Court of Nigeria.
Deebee is the First Child of Our Spiritual Father, Dr. Paul Enenche, One of the Most Potent Voice of God out of Africa, Globally Sought after as one of the Most Relevant and Profound Voice of Revival in this Generation of the Move of God on our Planet also Enlisted amongst 100 Most Influence Personalities in the World by many Reputable Global Yardsticks and Institutions.
Dr. Paul Enenche is Celebrated Globally for Building what is Reputed to be the Single Largest Church Auditorium in the World.
Please, come and share in our Joy as the Enenche and Uloko Family Celebrates the Beauty of Faith and Love.
This Friday will be the Pre-Wedding Concert with Multiple Anointed Worship Leaders to be a Blessing.
Saturday will be the Solemnization of Holy Matrimony.
Both events will take Place at the Dunamis Glory Dome, Airport Road, Abuja