Pastor David Oyedepo Jnr is the first son of the presiding Bishop of Winners Chapel Church. Ndepo Tv has taken to their platform to share a message delivered by the cleric in respect of how parental relationship does influence the children. In this, the cleric has narrated a personal story of how his daughter at a time said she would marry him.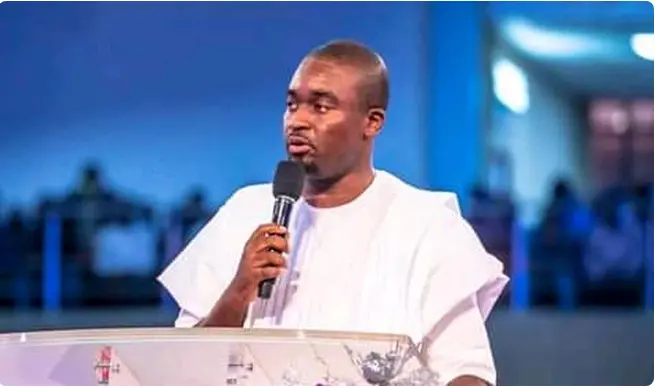 According to the cleric, he was very surprised at the statement from the young child, so also his wife. The wife said no, that it is impossible. She then asked the little child why she said so. In her surprising answer, as shared by Ndepo Tv, the little child said she liked the way Daddy (the cleric) treats her mum, and she would want to have that kind of experience. The wife laughed at this and told her that, her Daddy is already married to mummy (herself). She then prayed for her that, God will give her someone like daddy, who would also dot on her and take good care of her.
The cleric has also shared how the story would be a kind of different scenario should it be that he had always maltreated his wife and the child has noticed all the while. In his words, the child would have said, I don't want to go near any man, I see how daddy has been mistreating mummy. According to the cleric, the child was not up to five years old at the said time but, she had already been so kind to notice that others had not.
Our actions most times, speak volumes of meanings than we speak. Children are fast learners. They mostly learn from what they see from their parents. It is expedient for parents to always follow the instructions in the word of God to live a good life that would lay a solid foundation for their children.