The issue of covering of hair, is not the Church that will tell a woman to cover her hair – Apostle Johnson Suleman
The General Overseer of Omega Fire Ministries Apostle Johnson Suleman in his recent post On Facebook shared an audio message to the public about women's covering of hair in Church .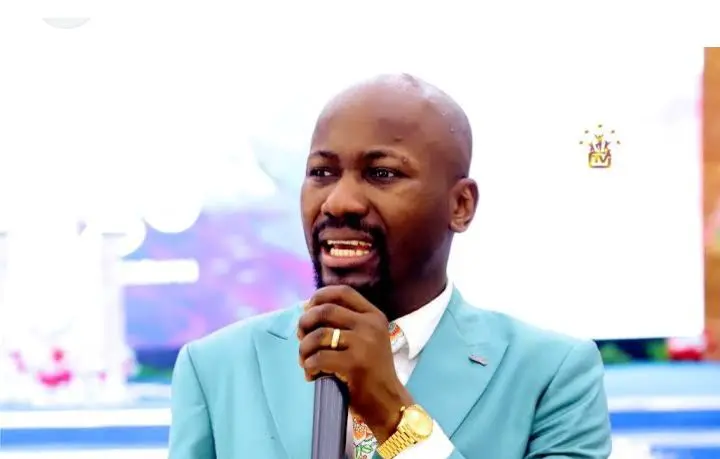 While speaking he said
"In those days, one of the signs to know a harlot Is when she opens her hair. Speaking further he said "when they eventually got born again they will come to the church appearing in modest apparel. While he continues he said "The issue of covering hair is not the church that will tell a woman to cover her hair. But her husband. Speaking further he read from 1 Corinthians 11:5 which says "But every woman that prayeth or prophesieth with her head uncovered dishonoureth her head: for that is even all one as if she were shaven. While he further explains the verse he said " the head in that verse means the Husband. Meaning that if the husband permits his wife to uncover her hair. That is fine, and If not. That is also fine. Speaking lastly he said "The covering of the hair is not a doctrine for the church to follow. But a decision that will come from a couple.
Listen to the Audio Here.