The Moment Peter Obi Refuses Pastor Enenche's invite to a front row sit At Dunamis 2023 Nations Worship Service
Peter Obi, the Labour Party presidential candidate, was greeted warmly by the Dunamis congregation as he arrived for the 2023 Nations Worship service on Friday night.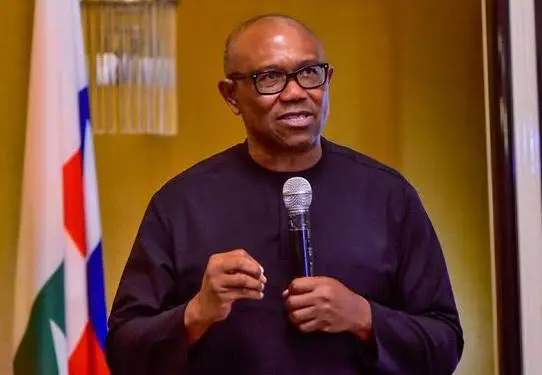 Peter Obi entered the church undetected by the audience because he remained in the very rear of the church's auditorium. The senior pastor's wife, Becky Enenche, announced his arrival and urged him to come seat in the front row, but the church leaders did notice his presence.
She stated; "His Excellency Mr. Peter Obi is here with us. He's been lurking in a corner, but we've noticed you, so please come sit with us up here in front, sir."
Peter Obi waved to the members before remaining seated and refusing to move to the front row.
Becky Enenche chuckled as she remarked, "He still wants to sit on that chair," in response to Obi's rejection.
Watch the video down below.