The Muslim-Muslim Ticket Was Brought By God to Confound The Wise And Naysayers – Remi Tinubu.
The wife of the APC presidential candidate, senator Remi Tinubu has asserted that the Muslim Muslim ticket of Tinubu and Shettima was brought by God. She said this in a town hall meeting with the disabled in Abuja on Thursday.
It's no news that the Muslim Muslim ticket of the APC has stirred dozens of mixed reactions as Nigerians approach the presidential election.
While speaking on the candidacy of Tinubu and Shettima, Remi urged Nigerians to give them a try, she also said that Nigerians vote them out if they fail. She also noted that the Muslim Muslim ticket was brought by God to confound the wise and 'naysayers' requesting for the Christian- Muslim ticket. 
She said:
"I always tell people that they should try the Tinubu/Shettima ticket and if it does not work, it is democracy, you have the opportunity in four years to vote them out. But I believe that if you try it, you will not regret it."
"God brought the Muslim-Muslim ticket to confound the wise and the naysayers who say we want Christian-Muslim ticket and still you will be complaining, then try this one that you tried one time and those evil of this nation shut it down but this one has come to stay and it will it stay, it will suffer."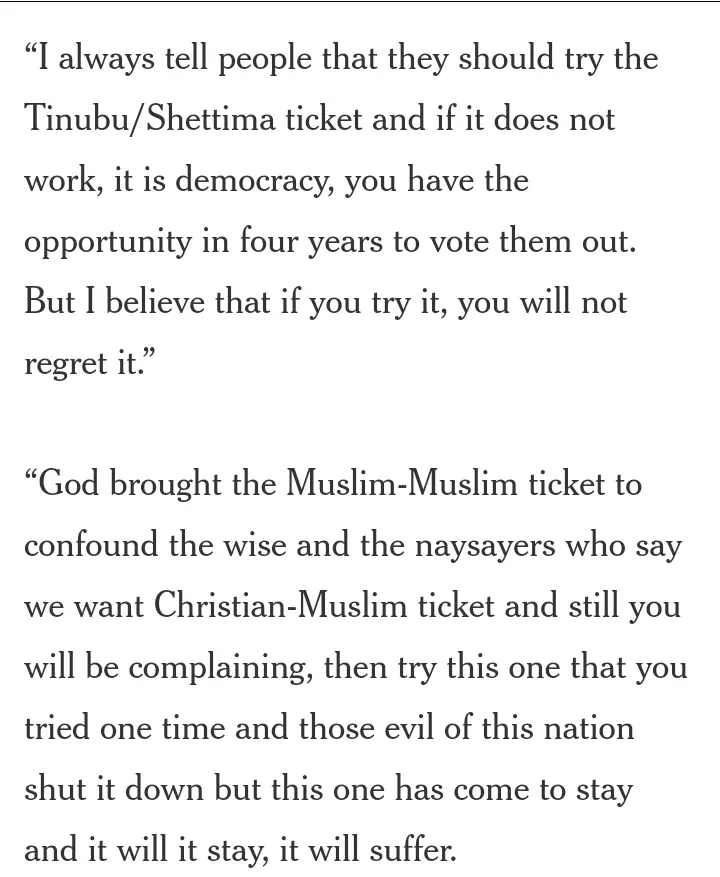 Share your thoughts in the comment section below 👇👇