This is the reason why I don't fast – Actress Helen Paul
Nigerian comedienne and actress, Helen Paul has recently disclosed her reason for not engaging in fasting.
She took to her social media page to suggest that there is no need for one to fast if they are in the habit of keeping malice as she urged whosoever it may concern to prepare food and eat if they intend to fast while keeping malice with someone.
However, Helen Paul further revealed that the same malice keeping is the reason she doesn't fast. She described herself as a work in progress and stated that she needs to finish working on herself before thinking of fasting. Helen Paul wrote:
"The reason I don't fast. I am still work in progress. I need to finish working on myself, until next year please"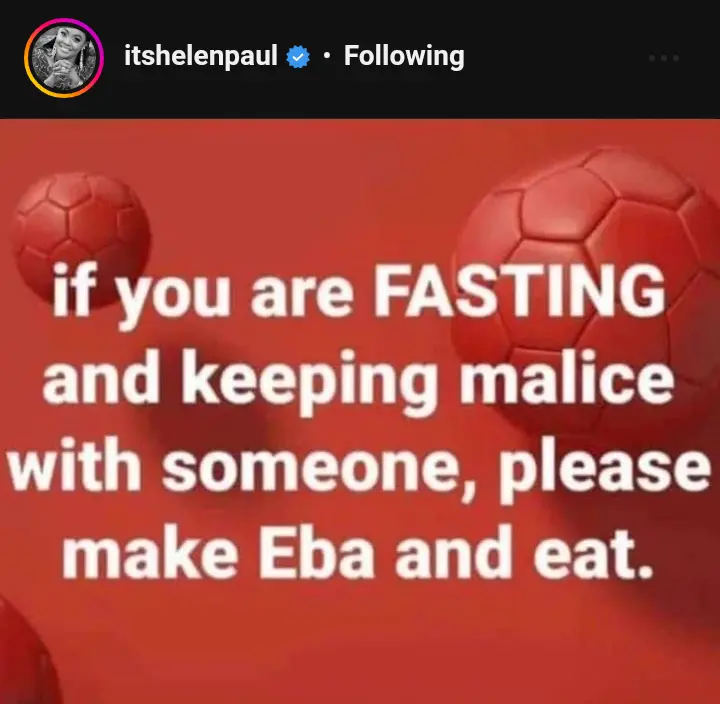 Helen Paul is also a stand-up comedian known as Tatafo and characterized by a voice range that makes her sound like a child. She graduated with a doctorate in Theater Arts from the University of Lagos.