This Is The Reason why Some Christians Die At An Early Age – Pastor Paul Enenche
Pastor Dr. Paul Enenche who is the founder and senior pastor of Dunamis International Gospel Centre, revealed in one of his recent sermon, the reason why some Christians die at an early age.
According to the video the clergy man posted on official Facebook page, he was preaching on communion of escape and oil of preservation when he mentioned why Christians die young and also what to do as a believer to avoid such death.
He made a statement in the video that foolishness is the reason why Christians die before their time. He went furthered to narrate a story on Abner died a fool's death after being deceived by his enemy (2 Samuel 3:33-34)
The clergy man advised that Christians should be spiritually sensitive when they are invited to meeting by someone that has hatred for them. That means a Christian must yield to the Holy Spirit in other to receive divine direction so as not to fall as a prey in the hands of the wicked.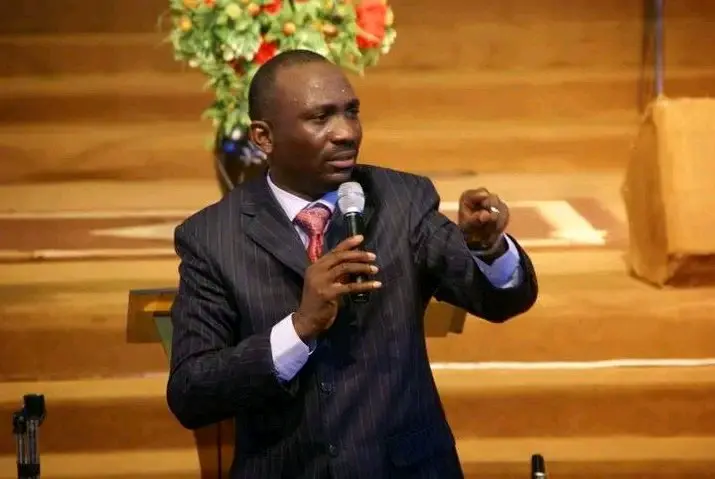 In conclusion, the anointing of the Holy Spirit helps to preserve those that are anointed from danger such as death planned by their foes.
May we not be a victim of fool's death this year in Jesus name. Amen.