The Senior Pastor of Family Worship Centre, Pastor Sarah Omakwu while preaching about wisdom said that wisdom is at the center of the manifestation of fruits of the spirit.
According to her, you cannot exhibit the virtues of Christianity without wisdom. She said this while ministering in today's service at the Church's headquarters in Abuja.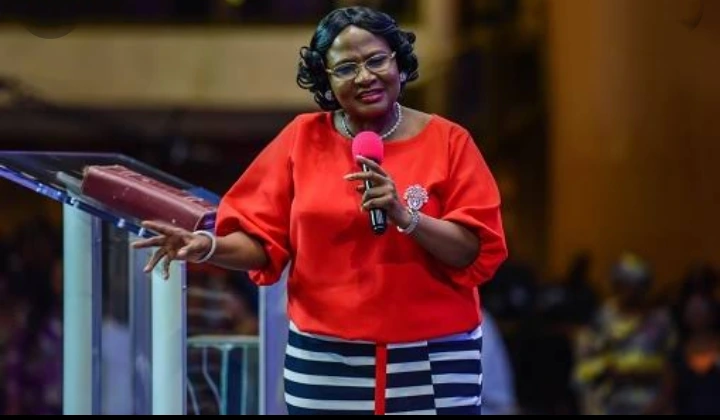 According to the clergywoman in a video, "The fruits of the spirit are love, joy, peace, long-suffering, gentleness, goodness, faith, meekness, temperance as written in Galatians 5:22-23. You need the wisdom to manifest these fruits of the spirit. You will be victorious when you manifest these fruits. You will not get angry easily, you will not lose money anyhow, you will be calmed, you will be coordinated, your children will be happy, your family will live in peace and joy, and glory will come upon you".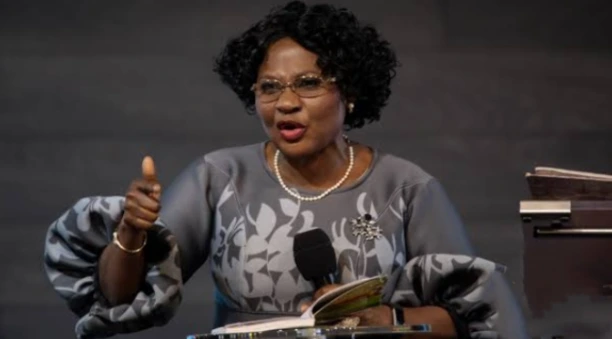 Speaking further, the Pastor said when you walk in wisdom, your joy will be determined by the knowledge of Christ in you and not by circumstances surrounding you, you will seek God at all times, you will acknowledge God in everything you do, the Bible will always be your reference point, and you will be a prayerful Christian.