Pastor William F. Kumuyi has revealed that deadly Corona Virus disease is real and not politically motivated. He warned people to take every precautionary measures to ensure they stay safe as the world fight against the virus.
It was reported that the founder and General Superintendent of the Deeper Christian Life Ministries made the revealed during his media chat before the commencement of his Church global crusade on December 21, 2021.
The crusade, tagged, 'The Great Miracle Explosion,' is held at the Deeper Life Conference Centre, Km 42, Lagos-Ibadan Expressway, Ogun State.
According to Punch Newspapers, while answering questions fielded to him by Journalists, Pastor Kumuyi was reportedly said from his observations and from looking at things, "I know that COVID-19 is real; it is not fake, it is not a politically arranged thing to do whatever. It's real."
Revealing why he said COVID-19 is real and not a politically arranged thing, the General Superintendent of the Deeper Life Bible Church said he had people in his Church who had real COVID-19 situations and they were in isolation.
The Newspaper reported that Pastor Kumuyi said that "one of our men, one of our pastors was about to pass away (after contracting COVID-19). According to him, he had said his last prayer because in that isolation he had seen other people dying, just going like
"I knew about it and I called him on the phone and prayed with him. Within, I would say, one hour, he was completely healed. He went to the toilet, got up by himself, came by himself and the Lord brought him back to life."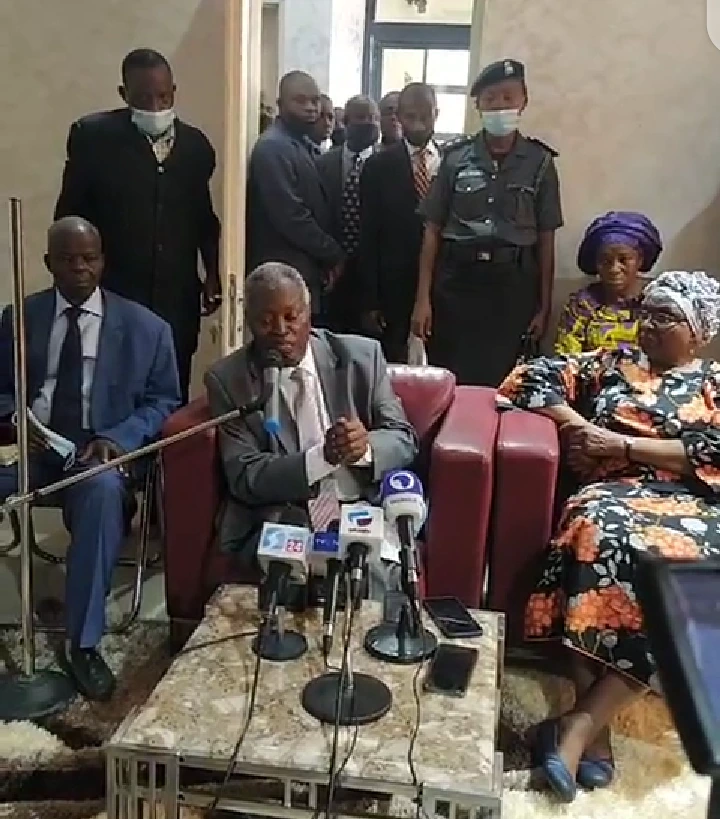 The respected founder and General Overseer of the Deeper Christian Life Ministries warned Nigerians to take the issues of COVID-19 seriously to avoid getting into a situation that will jeopardize their lives and that of their loved ones.