Why it is very dangerous to bury the planceta of your child – Pastor Olukoya of MFM
The General Overseer of the Mountain of Fire and Miracles Ministries, Dr. D.K. Olukoya, has revealed why it is dangerous for parents to bury the placenta of their children.
In a video on his verified Facebook page, the man of God said that the placenta of a child is not ordinary because it has spiritual implications on the child. This implies that the way the placenta is handled after birth can affect the child's destiny.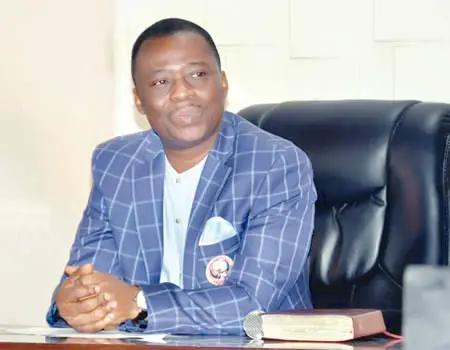 He reveals that it is dangerous to bury the placenta of a child because the land where the placenta is buried may be cursed, and the child will automatically become cursed. He also said, "It is dangerous to bury the placenta of a child and plant a tree on it because anything that happens to the tree that has been buried on the child's placenta will affect the destiny of that child. If any leaf should fall from the tree, part of the glory of the child will fall." For parents to properly handle the placenta of their children, they must prayfully seek the face of God. Olukoya said, "The land demons have the ability to manipulate a placenta that has been buried."
(For the sermon, fast forward the video to 1 hour, 38 minutes.)