It was recently reported that The Redeemed Christian Church of God, RCCG, established a department that will support its members who are interested in politics.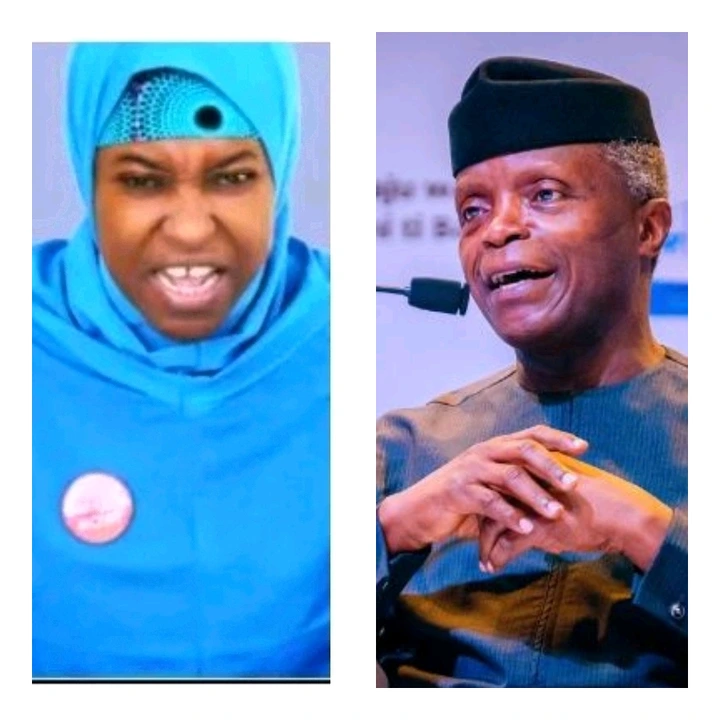 Based on that note, a well known human rights activist, Aisha Yesufu decided to speak. While speaking, Aisha Yesufu asked a question so as to know the reason why Redeemed Christian Church of God shouldn't support Yemi Osinbajo if that's what they want to do.
Speaking further, she asked to know why churches and mosques shouldn't mix church with politics, asking to know whether they are not being affected by politics. Ending her tweet, she made it known that people should image if people like Malcolm X and Martin Luther King didn not mix church and mosque with politics.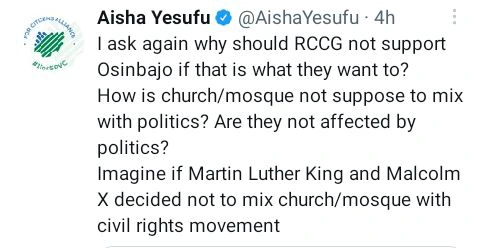 Based on what Aisha Yesufu said here and what Redeemed Christian Church of God did, I don't see anything wrong there. The church has the right to support its members politically, because politics affects everyone, directly or indirectly. So, there is no reason why we should separate religion from politics.
What is your take on this particular issue? You can drop your comments and opinions below.