Many worshipers were reportedly injured on Sunday morning when a Deeper Life Bible Church collapsed at Iragbo community in Badagry Area of Lagos State.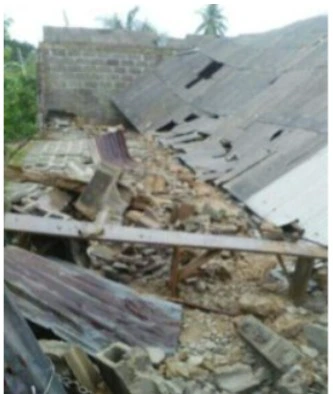 According to News Agency of Nigeria (NAN), the incident which took place around 9.30 a.m on Sunday when the church service was in progress, was due to heavy rainfall which followed by a severe storm.
Report revealed that six members of the church were seriously injured during the natural disaster, but no life was lost.
Those who sustained injuries were rushed to a nearby General Hospital for medical attention.
The Baale of the Iragbo community, High Chief Thomas Agodi said he was right inside his palace when report reached him through a resident of the community that the church building had been collapsed.
Chief Agodi gave thanks to God that no life was lost in the incident.
It is our prayers that God will give the injured quick recovery.
Meanwhile, Lagos State Government has not issued any statement concerning the incident.