Pastor Enoch Adeboye has preached a message, telling his congregation that they can negotiate the day they will die with God.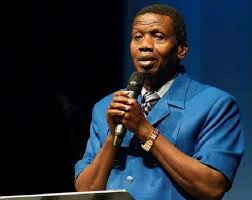 First of all, he said that every man has an appointed time to die. He quoted that verse in Hebrews 9:27, which said that it is appointed for a man to die once, and then face God's judgment. He then interpreted this to mean that as long as your appointed time has not come, you will not die.
However, he claimed that even if that time comes, you can negotiate whether you want to stay or go with God. To drive home his point, he told the story of King Hezekiah. God sent Isaiah the prophet to this king to inform him that his time on earth was up, and he should put his house in order. But the king begged God to remember his good deeds and obedience, and God added 15 more years to his life as a response.
He also told the story of the Apostle Paul, who felt like going to heaven, but decided to stay because of the little spiritual children he had to build up. You can find this account in Philippians 1:20-26.
What are your thoughts concerning what the man of God has said? Do you believe it? If you don't share your reasons in the comments. Be blessed.