Few moments ago, the daughter to Pastor Paul Enenche sparked a lot of reactions from her viewers and followers on Facebook as she shared some lovely photos of herself with her parent during service.
The daughter of Pastor Paul Enenche who goes by the name of Deborah Paul Enenche, shared the photos today being Sunday, the 8th day of May, 2022, and she must have posted the photos after the Sunday service at DIGC.
See the photos Deborah Enenche posted on Facebook below.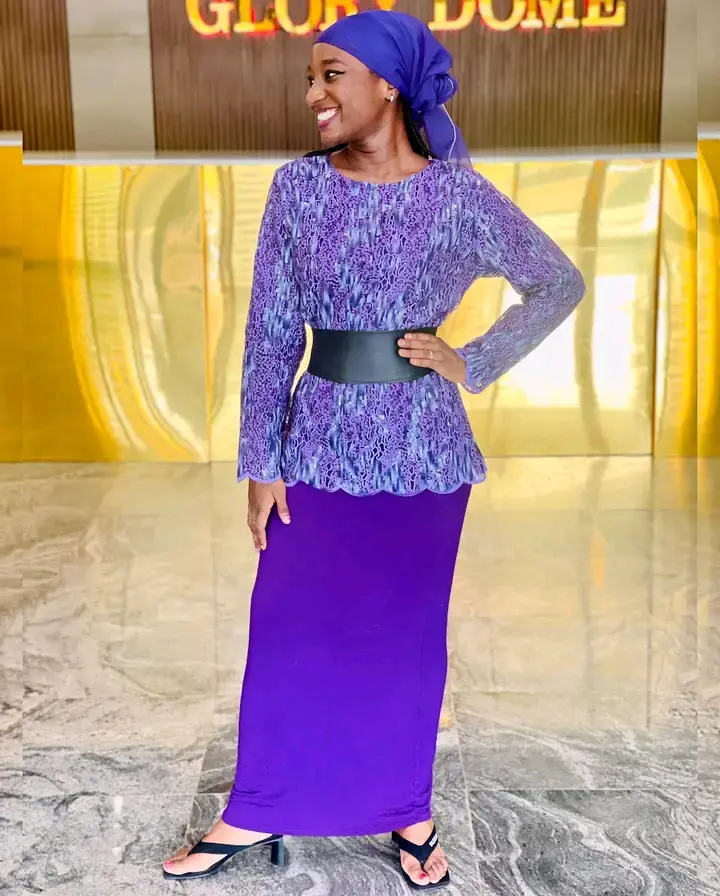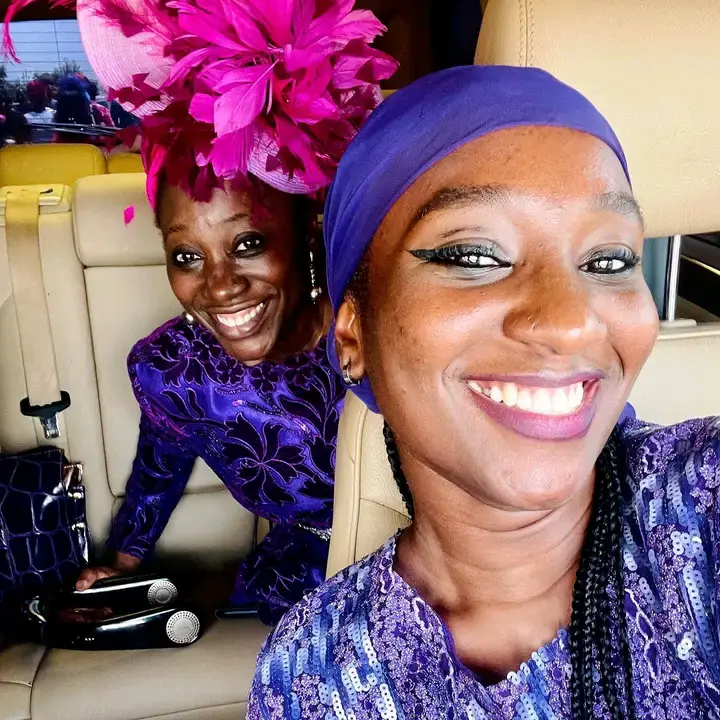 Photo Credit: Facebook @ Deborah Paul Enenche.
In the above photos, Deborah Enenche is wearing a blue Outfit which looked really beautiful on her. Her mother, Mrs Becky Enenche is also wearing a blue Outfit and they both looked good together.
A lot of her (Deborah) viewers on Facebook also took to the comment section to show their love for them as well.
See some of the reactions below.
Nice as always Debbie 👌🏿. I Hope you are coming to the London convention – I would love to meet you in person. You are such a vibe. I have already made my hotel bookings near Excel London – literally cant wait 💃💃💃💝
I love this peeps 🌹Deborah you are so Adorable and so proud to have my daughters follow you ….
Am still finding what to say oo…Our service was awesome…we learnt on FAVOUR..Always admire this Godly family…from attire to exhibit…Much love Debby🥰
I love this one big sisYou look so beautiful.Come dash me this your shoes
My beautiful Debbie..I will love to meet you oooo.Just love your vibes and looking up to that special day to huge you dearest…Blessed family.Much love Dad, mum and daughter of Zion…..Today service was really meant for me and it reshaped my mindset….Thanks to God and to Daddy….
Honestly, today's service was Great…AM A STAR 💃💃 Thanks For all you do..Debby ❤️, always looking adorable 🥰
I was having two mind of going to church today but thank God the holyspirit help me I and my siblings dressed so fast and though am not good at make up and tying of gele but I had to try it out and thanks to my neighbor who helped me to tie it Today's service was so impactful And I need prayer tomorrow am writing JAMB exam by 7 am
I love you Debbie !!! I couldn't see the photo because of free mode, but the write up makes it clear to me…. Have a productive week daughter of the Most High!!!
Hmmm Deborah you always look good but your dressing at times makes you look older than your mum. These dresses at times are never just fitting at all. Please always check your self or ask someone before leaving home. Beautiful girl though
Today's service was awesome. .. I can feel my faith growing higher and higher till I get to place where I have no will, no choice that is separate from the will and choice of God for my life and my children.